Being a VMC Children's Therapist
Professional Development
Some courses are offered on Valley Medical Center's campus in Renton, WA.
Find a Continuing
Education Class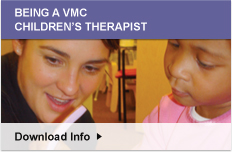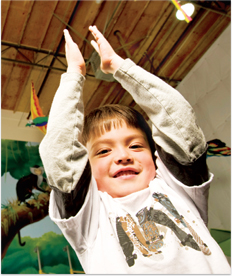 Backed by the resources and expertise of Valley Medical Center and its clinicians, Children's Therapy offers comprehensive evaluation and excellent, individualized care for children, from newborn through adolescence. Children's Therapy outpatient services include:
Occupational Therapy
Physical Therapy
Speech-Language Therapy
Feeding Evaluation and Treatment
Voice Lab
Pediatric Modified Barium Swallow Studies
Neonatal Intensive Care Follow-up Clinic
Children's Therapy provides therapy to all pediatric patients receiving acute care services, including the following hospital specialty units:
Neonatal Intensive Care Unit
Infant Acute Care
An Environment to Help You Enhance Your Skills and Grow Professionally
Formal mentor program pairs each new therapist with at least one experienced therapist
Professional development track recognizes enhancement in skills with growth in salary
Generous continuing education allowance
Great medical and pension benefits for full-time employees
For the past four out of four years, Valley Medical Center has been named a "Best Place to Work in Healthcare" in the nation by Modern Healthcare magazine, including twice achieving a top 10 ranking
Professional Continuing Education Opportunities
Valley Medical Center's Rehabilitation Services team is proud to partner with rehabiltation therapy educators to provide continuing education opportunities on VMC's main campus. To register for classes, please contact our co-sponsor educationresourcesinc.com directly.
Past Continuing Education Offerings
"NDT Approach to Treatment of the Infant"
Instructor: Linda Kliebhan
Medical Arts Center - Room E & F
October 20 - 22, 2011
co-sponsor: www.educationresourcesinc.com
"Mealtime Miseries: Management of Complex Feeding Issues"
Instructor: Carole Anne Elliott,
Medical Arts Center - Auditorium
April 2 - 3, 2011
co-sponsor: www.educationresourcesinc.com