What is Allergy & Immunology?
The field of Allergy & Immunology specializes in treating conditions that are caused by a dysfunction in the immune system. Increased activity of certain immune cells can give rise to allergic diseases like asthma, eczema and allergic rhinitis (hay fever). A decrease or deficiency of certain immune cells can give rise to immunodeficiency disorders which manifest primarily as recurrent infections. An allergist/immunologist (physician) can evaluate for and treat these conditions.
We diagnose and treat the following conditions in patients:
Allergic rhinitis (hay fever)
Angioedema (Swelling episodes)
Aspirin-exacerbated Respiratory Disease
Asthma
Contact Dermatitis
Drug allergy
Eczema
Eosinophilia
Eosinophilic esophagitis
Food allergy
Mast Cell Disorders
Primary Immunodeficiency Disorders (i.e. Common variable immunodeficiencies)
Sinusitis
Urticaria (Hives)
Venom allergy
Our Services:
During your visit, our allergist/immunologist will review your history and symptoms to establish an appropriate diagnostic and/or treatment plan.
Allergy diagnostic testing may include:
Skin testing to foods
Aeroallergen
Antibiotics (Penicillin)
Bee venom
Patch testing
Drug and food challenges may also be recommended depending on the history and results of diagnostic testing. What's the difference between a food allergy and a food intolerance? Learn here
Immunotherapy
Allergen immunotherapy to aeroallergens and bee venom (allergy shots) are also available.
Food Allergies: Fact or Fiction?
Watch this video to answer all your food allergy questions
Service Location & Providers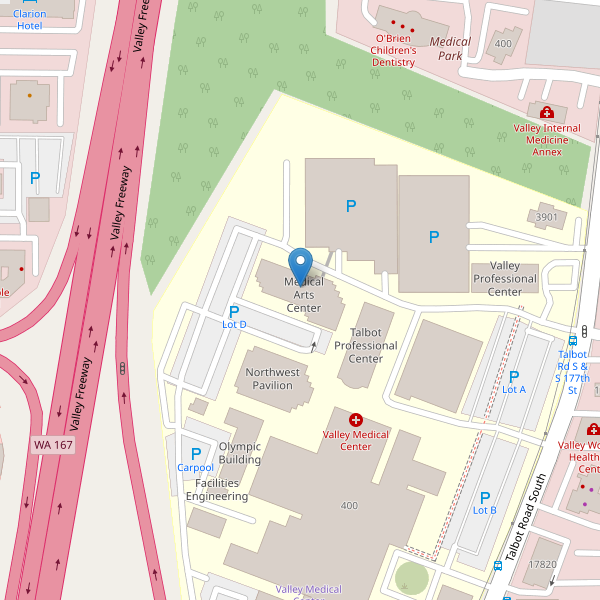 Medical Arts Center
4033 Talbot Rd S Ste 430
Renton, WA 98055
Get Directions
Call

425.690.3486
Fax

425.690.9086
Classes & Events
Explore Classes & Events
Health Blog
Learn More
Make an appointment
Learn More