Neurosurgery
Valley's neurosurgery team provides surgical treatment of illnesses of the brain, spinal cord, central and peripheral nervous system featuring state-of-the-art image-guided surgery and stereotactic radiosurgery.
Our Services
Neurosurgery includes the treatment of brain tumors, blood vessel illnesses, epilepsy, movement disorders, trauma, infection, disc and bone disease in the spine, problems with peripheral nerves, including release of compression, removal of nerve tumors, and nerve biopsy for the diagnosis of complex peripheral nerve disorders.
Neurosurgery is a rapidly expanding field, and Valley Medical Center's Neurosurgery Clinic offers state-of-the-art image-guided surgery, minimizing the time and trauma in the operating room. Stereotactic radiosurgery can be a "no-touch" method of curing brain tumors. Epilepsy surgery is performed for epileptic seizure control when anti-epileptic medications have proved ineffective. Valley Medical Center is a leader in endovascular neurosurgery, a recent specialization of neurosurgery in which aneurysms and vascular malformations are cured by means of catheters, balloons and stents.

Click here for a list of our neurosurgery providers.
Service Location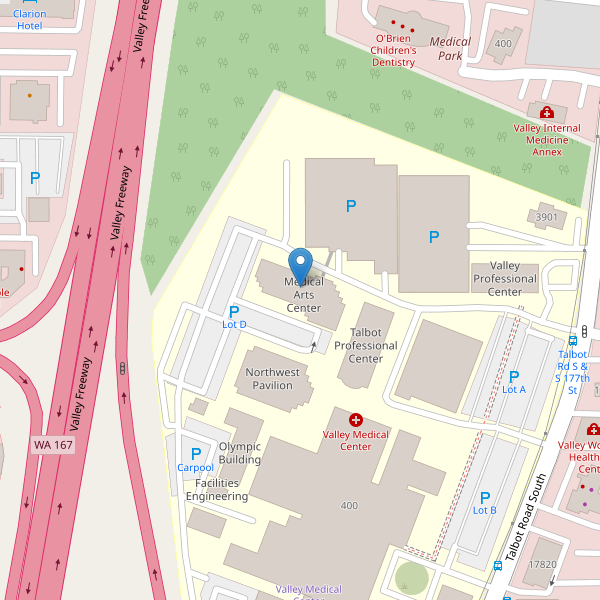 Medical Arts Center
4033 Talbot Rd S, Suite 520
Renton, WA 98055
Get Directions
Call

425.690.3586
Fax

425.690.9586