COVID-19 Vaccine Public Advisory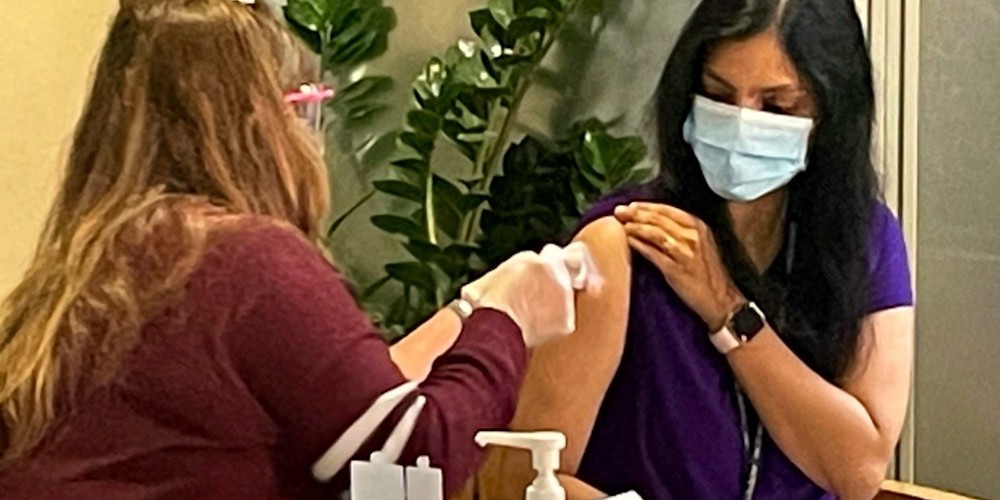 Updated September 1, 2022
Lost your vaccine card? Click here to learn what to do.
Patients with a Valley primary care provider can call their office to make an appointment for a COVID-19 vaccine or booster shot. All primary care clinics are offering the COVID vaccine, but not all are offering both Moderna and Pfizer. If there is a preference for one or the other, the schedulers can assist in finding the correct location.
NOTICE:
Effective 8/30/2022, Valley can no longer administer Monovalent COVID BOOSTER doses (standard Pfizer and Moderna Covid vaccines) to patients 12 years and older.
Monovalent vaccine is good for 1st and 2nd series doses and Boosters for 5 to 11-year-old patients ONLY.
The new Bivalent COVID booster is not yet available at Valley. We will return to making appointments when the vaccine is delivered to our clinics. The Bivalent vaccine protects again the original COVID-19 strain as well as Omicron variants.
COVID-19 vaccines are also widely available at pharmacies throughout the community, either by walk-in or appointment. Patients can find a vaccine location close to them at the Vaccine Locator website.
COVID-19 Vaccine Booster Dose Information
On March 30, 2022, the CDC and FDA released new guidance on COVID vaccination. The vaccination schedule now includes a 2nd booster dose for all persons age 50+ and those who are age 12-49 and have an immune compromised status. These additional shots will help extend the vaccine's effectiveness and maximize your protection from COVID-19 infection. Eligible patients who are vaccinated with the Pfizer, Moderna or Johnson & Johnson vaccines may receive the appropriate booster dose(s).
Valley is currently offering first and second booster doses at our primary care clinics for those who are eligible.
To see when you are eligible to receive a first and/or second booster shot, you can find more guidance from the CDC.
COVID Boosters for Ages 5-11

As of June 8, 2022, Valley Medical Center's primary care clinics now have COVID-19 vaccine booster doses for children ages 5 through 11. The booster should be given at least five months after a child received their primary series. Make an appointment with your child's primary clinic provider through MyChart or call the clinic.
To learn more about current guidance for COVID boosters, you can find answers to some frequently asked questions here.
COVID-19 Vaccine Exemption for Patients
The COVID-19 vaccination is a safe and effective vaccination we encourage all our patients to receive. We provide medical exemptions for the COVID-19 vaccine for severe or immediate allergic reactions to the vaccine or its components. In the case of severe or immediate allergic reactions to other vaccinations, we recommend seeing an allergist for confirmation of the allergic reaction and exemption from COVID-19 vaccination. We do not provide medical exemptions for other medical conditions. We do not provide religious exemptions documentation.
Update Your COVID-19 Vaccination Status With Your Provider
At this time, Valley is asking patients to update their COVID vaccination status with their Valley providers. You can do this by bringing your vaccination card or records to your next appointment or send them in a message to your care team. Sharing your vaccination status is recommended but not required. Depending on what areas of care you need in the future, some patients who are not fully vaccinated or whose records are not up to date may be required to take a COVID test.
COVID-19 Vaccination Information
For the most current information about the COVID-19 vaccine, please visit the CDC, DOH, and King County COVID-19 vaccine webpages.