Join Our Remarkable Team!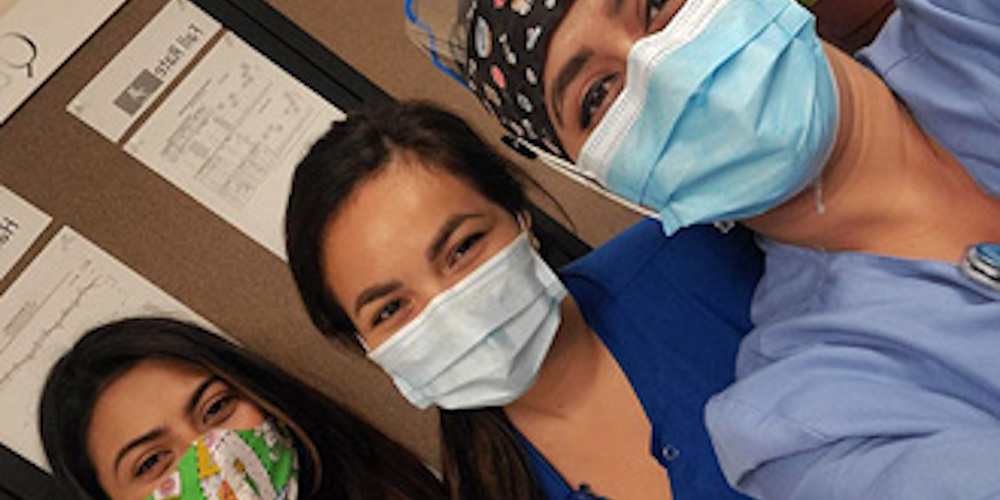 WE are Valley. Shouldn't You Be, Too?
At Valley, we serve a critical role in helping maintain and improve the health of our community. We share common core values such as compassion, respect, trust and teamwork. And we have an honest passion for helping others, patients and staff alike. If this excites and motivates you, consider joining our team!
Become Part of Our Valley Family
When you join Valley, you join a remarkable and motivated team dedicated to caring for our community and each other. From the operating room to the board room and all of the departments and clinics in between, we are committed, capable and eager to share our expertise and passion for helping others.
Valley Medical Center requires employees to comply with federal requirements that all healthcare workers either be fully vaccinated or submit a request for an accommodation as a condition of employment. Please note: We do not provide sponsorship opportunities at this time.
Job listings by category:
75 Years of Caring For Our Community Like Family
Hear from senior leaders and staff about what more than 75 years in the community means to them and why Valley is such a special place to work and receive care.
Staff thrive in our collaborative culture.
Patients benefit when staff are engaged and enjoy their work environment. At Valley, our retention rate and employee satisfaction scores are at all-time highs. Active collaboration between management and staff at the department and clinic level has created innovations and workflow improvements that enhance the patient experience and work environment.
Join a team that cares for each other and our community like family!
We are proud of our team and confident they provide first class care that prioritizes patient needs. Every staff member's story is different, as an organization we use our unique backgrounds and talents to create a culture where patients receive excellent care and staff support each other through compassion, respect, trust and teamwork.
Patient safety & quality care are front and center.
The strength of experience, teamwork and commitment guide our work. Valley's process for nurse staffing is a collaborative effort between direct patient care nurses and management to make staffing decisions based on the level of care patients need—the open discussion allows nimble, flexible, real time planning that addresses needs and concerns, successfully putting patient safety and quality care front and center.
From primary, urgent and specialty care to leading-edge orthopedic procedures, a bustling Emergency Department, and delivering nearly 4000 babies a year, Valley Medical Center is focused on innovative ways to care for people. Patients and employees alike.
Enjoy the vast benefits of being part of our Valley family.
VMC offers competitive compensation and top-tier healthcare and retirement benefits, because we believe a healthy team equals great patient care.
If our culture sounds like the perfect fit for you, join us! Follow the links below to view open positions and submit an application.
Facts about Valley
Valley Medical Center is an Equal Opportunity Employer that provides a drug and smoke-free environment.We are a recognized leader in healthcare equality and committed to a diverse and fully-inclusive workforce.
Award-Winning Care
At Valley, providing excellent care to our patients is our first priority. We recognize it is the value, experience, teamwork and compassion of our staff that leads to quality care and positive outcomes.
View awards that Valley and our remarkable staff have achieved.
Our Culture
Over 4,000 Valley staff members show their commitment through our Caregiver & Leader Commitment. These values were developed in partnership with employees from all across the organization. Employees possess respect, quality, compassion, innovation, teamwork, and community-centeredness as they care for our patients, their families, and one another. Adhering to these values helps us achieve our Our Mission of caring for our community like family.
Equal Employment Opportunity
Valley Medical Center is committed to equal employment opportunity (EEO) and nondiscrimination in all aspects of employment and participation in its programs.
Recognition
Valley retains and attracts remarkable talent because of competitive pay, top-tier benefits and a robust recognition program. We recognize staff through a variety of programs created to both formally and informally thank our team.
Driven by peer input, we honor team members who have gone the extra mile through our Employee and Provider of the Month and Employee of the Year programs.
We take the opportunity to engage with our staff and celebrate successes. We have even created our own tradition called Valley Team Month. In May, each week brings different team-building activities, events, treats and surprises. Other impromptu celebrations pop up throughout the year, such as the PRIDE Flag raising and ribbon cuttings for new team areas.
Join Our Team!
If you're ready to be part of the Valley Medical Center team, please browse our available jobs and apply for a position. If you are a physician or advanced care practitioner, click here to view job openings. We look forward to hearing from you!
For more information, contact Human Resources at 425.690.3570.