Comprehensive Care When You Need it Most
Are you at risk for cardiovascular disease? At Valley Medical Center, we offer a full continuum of diagnosis and treatment services and are nationally recognized for providing quality care.
Check out our interactive guides for patients, families and caregivers:
Learn how to live well with heart disease (Español) or heart failure (Español).
协助
中文
Hilfe
Deutsch
Aide
Français
Aiuto
Italiano
Ajuda
Português
Care starts with exceptional providers and staff.
Valley's cardiologists, cardiac interventionalists, neurovascular and vascular surgeons, emergency medicine providers and specialized nursing and support staff are the foundation of our comprehensive cardiovascular program. They are passionate about what they do and dedicated to providing excellent care for you and your family.
Valley Medical Center's Heart & Vascular Services includes nationally-recognized emergency cardiac care and award winning stroke care, as well as a full spectrum of services and supportive Cardiac Rehabilitation program.
Advancements in medicine and technology over the last few decades changed the way we manage cardiovascular care. Treatments more commonly rely on minimally-invasive procedures rather than major surgery. This means lower risk, faster recovery and better outcomes.
VMC is the recipient of The Joint Commission's coveted Gold Seal of Approval™ for Stroke care, and Get with the GuidelinesSM Stroke (GWTG-Stroke) Gold Plus, Target Stroke Honor Roll Elite Plus Award for performance achievement. Our cardiac catheterization door-to-balloon time, or the time it takes for a patient to arrive at our Emergency department door until a life-saving angioplasty is performed—is just under 60 minutes, or one-third faster than the national industry standard of 90 minutes or less.
Cardiac Electrophysiology and Arrhythmia Service
The cardiac electrophysiology (EP) service at Valley provides care for people with electrical issues of the heart, such as irregular heartbeat, also called arrhythmia. While it's not unusual to feel like your heart flutters, races, or skips a beat, some heart arrhythmias don't cause problems while others require treatment. At Valley we are proud to announce the addition of electrophysiology, allowing us to both diagnose and treat electrical issues of the heart in our state-of-the-art EP lab. Experienced physicians and staff use the latest techniques to diagnose and treat heart arrhythmias, such as atrial fibrillation, or A-fib. We use advanced 3-D mapping and imaging technologies, helping get heartbeats back in sync through cardiac ablation, implantable devices such as pacemakers or implantable cardioverter-defibrillators (ICDs), and other treatments.
Interventional Cardiology: Cardiac Catheterization
From evaluation to life-saving procedures, when patients need us most, we're right here with state-of-the-art cardiac catheterization labs. Some types of heart disease improve with minimally invasive interventional procedures to open blocked vessels in the heart and restore blood flow. Common procedures include: angioplasty, cardiovascular stents and thrombus aspiration.
Vascular and Endovascular Surgery and Services
The vascular surgery team at Valley Medical Center provides comprehensive care for conditions involving the arteries and veins throughout the body. Our specialty-trained surgeons are experienced in both minimally-invasive procedures and complex surgeries and are supported by state-of-the-art resources at VMC. We are dedicated to personalizing the most effective treatment possible for each patient, and bringing new, innovative procedures to the VMC community. Conditions treated include peripheral arterial disease, carotid disease, aneurysms, venous disease, dialysis access, and more. Vascular imaging is also available at Valley. This ultrasound imaging is a noninvasive medical test that helps physicians diagnose and treat medical conditions.
Cardiac Rehabilitation
When recovering from a cardiac event or heart-related procedure, patients need extra care and support. At Valley's Cardiac Rehabilitation program, specialized nurses monitor patient progress and vitals. We also integrate exercise and nutrition experts to help patients recover safely as they progress toward fitness and renewed health. Patients with the following are encouraged to participate:
recent heart attack
heart failure
coronary artery bypass surgery
angioplasty
stent placement
valve replacement surgery
stable angina or other heart problems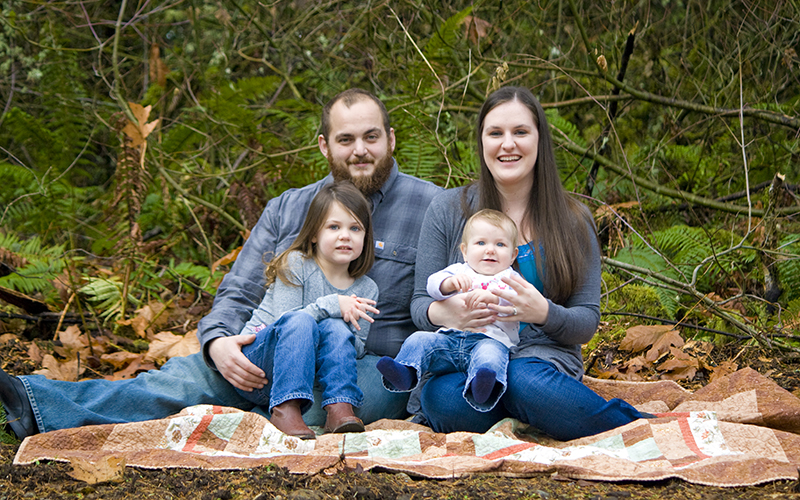 Too Many Heartbeats Away from Healthy
It was a normal day at home with her three-year old when 27-year old Kelsey felt her heart start racing.
Read Kelsey's Story

Classes & Events
Explore Classes & Events

Health Blog
Learn More

Make an appointment
Learn More