Your Partner in Fighting Cancer
Building relationships is a priority for us. With the latest treatment available in your backyard, living with cancer doesn't have to mean living in a hospital or traveling long distances for care. We are proud to have the right doctors and treatment options close to home so our patients and their loved ones can make the most of every single day.
A Multidisciplinary Approach to Cancer Treatment
Caring for our community like family is our priority at Valley and we are proud to provide outstanding clinical cancer care and leading-edge treatment options for our neighbors – close to home. We place an emphasis on prevention, early detection, improved outcomes, reduced side effects and less invasive treatment options. We deliver innovative care and therapies with patient-focused support and guidance. Living with cancer does not have to mean an extended stay in a hospital or traveling long distances for treatment. Our goal is to help our patients to make the most of every single day.
Physicians specializing in medical oncology, radiation oncology, neuro oncology and surgical oncology as well as specially trained nurses and technicians, social workers, physical therapists and nutritionists provide support through each stage of your cancer care. Your multidisciplinary team of board certified specialists gather regularly to review your case. Should you need more advanced care for a rare or complex diagnosis, you can be assured of quick and effortless access to renowned care at one of our UW Medicine affiliates..
Valley's Breast Center is an outpatient breast imaging center that offers screening and diagnostic mammography, breast ultrasound, breast biopsy and bone density screening.
Click here to learn more about the Breast Center.
The physicians at the Oncology & Hematology Clinic diagnose, evaluate and provide treatment strategies for patients with cancer and disorders of the blood and bone marrow. Our medical oncologists work to provide best-in-class care and treatment for patients with cancer and work collaboratively to ensure a comprehensive approach to treatment for each patient.
Oncology and Hematology Services
Treating cancer is a collaborative endeavor. Our medical oncologists work closely with surgeons, radiation oncologists, infusion teams and other specialists to help patients understand their diagnosis, create individualized treatment plans, and coordinate and provide effective treatment for patients with:
All types of cancer
Blood-related disorders
Bleeding and coagulation disorders
Blood and marrow disorders, including leukemia, lymphoma and multiple myeloma
Blood and Marrow Disorders
The Oncology and Hematology Clinic is staffed by skilled, experienced medical oncologists and hematologists with expertise in treating:
Iron deficient anemia
Sickle cell anemia
Hemoglobinopathy
Myeloproliferative disorders
Myelodysplasia
Idiopathic Thrombocypenia
Our Physicians
Each Oncology and Hematology physician is board-certified in medical oncology. As a team, they bring extensive experience in research and academic training at distinguished centers including the Mayo Clinic, Yale University, University of Southern California, University of Washington/Fred Hutchinson Cancer Research Center and Seattle Cancer Care Alliance. Several have served as leadership for national and state medical oncology organizations and publish in medical journals. Most importantly, they provide outstanding, compassionate care.
Types of Treatment
Chemotherapy - Treating cancer with drugs.
Hormone therapy - Using hormones as treatment for prostate and breast cancers.
Biological response modifiers - Using special compounds to fight cancer by stimulating the body's immune system
The Breast Center
Working with The Breast Center, Valley Medical Center's state-of-the art breast screening and diagnostic center, we diagnose and evaluate patients whose mammograms have resulted in abnormal findings and treat patients who have been diagnosed with all types and stages of breast cancer.
Infusion and Immunotherapy Center
Oncology and Hematology physicians collaborate closely with Valley Medical Center's Infusion and Immunotherapy Center to treat cancer in a way that successfully brings about remission or prolongs life, while maintaining good quality of life. Therapy programs vary according to each patient's needs.
Radiation Oncology
Valley Medical Center's Radiation Oncology provides patients sophisticated, close-to-home radiation therapy treatment.
Patients who may want to consider genetic testing to evaluate for inherited cancer risk include those with the following:
Personal or family history of:
Breast cancer prior to age 50
Ovarian cancer at any age
Colon cancer prior to age 50
Endometrial cancer prior to age 50
Metastatic prostate cancer
Pancreatic cancer
Initial consultations are 60 minutes and include history gathering, pedigree analysis, counseling, and discussion of appropriate testing. If patients choose to have testing, they will have a follow up appointment for in-person results disclosure. All patients will be provided with a personalized risk assessment and recommendations for follow up.
Genetic consult visits are nearly always covered by insurance. If you have concerns about your insurance coverage, we will be happy to speak with you and provide appropriate diagnosis and procedure codes prior to your visit. If genetic testing is recommended, our testing labs will provide you with a personalized cost estimate before testing is completed. For patients who choose to proceed with testing, the average out of pocket cost ranges from $0-100.
Click here to view clinic information.

Focus on Healing
Designed to enhance the comfort of our patients and assure their dignity, our healing environment incorporates restorative natural elements like sunlight and water. Valley Medical Center is also proud to offer a Healing Garden and Serenity Garden, as well as an Inpatient Family Retreat, to provide peace and respite for patients and loved ones.
We also partner with Cancer Lifeline for classes and support groups to help you and your loved ones build strength and understanding, reduce stress and find comfort with others who understand your journey.

Valley Medical Center is accredited With Commendation by the Commission on Cancer as a Community Hospital Comprehensive Cancer Program. Learn more.
---
Cancer Prevention & Education
Wellness Testing, Screening & Outreach
The earlier cancer is detected, often the easier it can be to treat and cure. Therefore, early detection is key to improving survival for patients diagnosed with cancer. The earlier cancer is found, the easier it is to treat and cure. Valley Medical Center offers the latest technology that help detect cancer and save lives:
Biopsy & needle localization
Diagnostic imaging (MRI, CT, PET Scan, Nuclear Medicine)
Digital mammography
Endoscopy & colonoscopy
General diagnostic radiology
Gynecologic oncology
Laboratory testing
Pelvic exam and pap test
Surgical assessment & staging
Ultrasound
When to Get a Colorectal Cancer Check
Excluding skin cancer, colorectal cancer is the third most common type of cancer in both men and women the United States. It strikes more than 140,000 Americans and kills about 50,000 every year. It's one of the most curable cancers if detected early, but it often produces no symptoms until it's beyond successful treatment. It is thought that most colon cancers develop when environmental factors interact with a person's inherited or acquired susceptibility. Most colon cancers come from a type of growth in the large intestine called an adenomatous polyp. These polyps can slowly change, usually taking many years to develop into cancer.
That's why everyone should be aware what risk group he or she falls into and when to begin screening for colorectal cancer. Valley Medical Center makes scheduling easy with Direct Access. Learn more.
All women and men at average risk for colorectal cancer should have a screening test for colorectal cancer beginning at age 45 (colorectal cancer is rarely found in people under the age of 45).
People who are at higher risk for colorectal cancer may need to begin screening tests at a younger age.
People at higher risk include:
Those with familial polyposis; that is, a family history of development of multiple polyps likely to become cancerous. Although only about 1 percent of all colorectal cancer patients have this gene, those who do have it have a nearly 100 percent chance of developing cancer. People with this cancer will likely die in their 40s if not treated. They should start screening in their teenage years.
Those with hereditary non-polyposis cancer (HNPCC, also known and Lynch syndrome), which is brought about by defective DNA repair genes. About three to five percent of people with colon cancer have this condition. People with HNPCC typically have parents or siblings who developed colorectal cancer before age 50. They should start screening in their 20s, or about 10 years before the youngest age of the family member who developed colorectal cancer.
Those who have had colorectal cancer or a precancerous polyp.
Those who have a parent, sibling, or child who has had colorectal cancer before the age of 60, or if more than one relative is affected (at any age), have a two to four times greater risk.
Those who have chronic inflammatory bowel disease (ulcerative colitis or Crohn's colitis), a condition that causes the colon to be chronically inflamed, have an increased risk of developing colon cancer. Screening should be started at a young age and be done more frequently.
Several methods can be used for screening. A person's preference and the recommendation of his or her healthcare provider should determine which test is used and how frequently a person is screened.
The fecal occult blood test (FOBT) and fecal immunochemical test (FIT) look for hidden (occult) blood in stool. Blood in the stool can be caused by a variety of conditions; colorectal cancer is only one of them. The FOBT uses a chemical reaction to detect blood in small samples of stool that have been placed on a FOBT sample card. Usually two samples from each of three consecutive stools are collected at home and mailed or taken to your health care provider's office for testing. Certain foods or drugs can affect the FOBT, so you should follow instructions on diet and medications.
The FIT looks for a specific part of a human blood protein. Collecting samples for the FIT is easier (there are no drug or dietary restrictions during testing), but the test is more expensive than the FOBT. The American Gastroenterological Association (AGA) and the American Cancer Society (ACS) say that if a test is positive for blood in stool, a colonoscopy should be done to determine the source of the bleeding. It could be caused by cancer, a polyp, hemorrhoids, diverticulosis (a condition in which small pouches form at weak spots in the wall of the colon), or inflammatory bowel disease (also called colitis). If cancer or a precancerous polyp does not bleed, this test will not detect it. For people at average risk who choose this test, the ACS and the AGA recommend that it be done once a year.
Sigmoidoscopy uses a short, flexible, lighted tube tube that is inserted into the rectum and gently moved into the lower part of the colon. It is a common screening method, but only covers the lower part of the colon, representing less than half the surface at risk for developing cancer. Before this test is done, the colon and rectum must be cleaned with an enema. The ACS recommends that people at average risk have it done every five years.
Colonoscopy uses a colonoscope, a slender, flexible lighted tube that is longer than the one used for sigmoidoscopy. In a colonoscopy, the entire colon is examined. If a polyp is found, it can be removed during the colonoscopy. Before a colonoscopy, the entire colon must be cleaned with laxatives and/or enemas. A colonoscopy can be uncomfortable, so an intravenous medication is usually used to make you feel sleepy during the procedure. Colonoscopy takes about 30 minutes, longer if a polyp is removed. A colonoscopy is recommended every 10 years.
Double-contrast barium enema (DCBE) is a type of X-ray test. Barium sulfate, a chalky liquid, and air are used to outline the inner part of the colon and rectum to look for abnormal areas on X-rays. If suspicious areas are seen on this test, a colonoscopy will be needed to explore them further. This test is recommended every five years.
Newer methods of screening for colorectal cancer may be recommended as screening options.
Virtual colonoscopy (also known as CT colonography) is a three-dimensional CT scan of the colon. Some people may prefer it to a standard colonoscopy because it is not as invasive, although it still requires that the entire colon be cleaned with laxatives and/or enemas beforehand. If polyps are seen in a virtual colonoscopy, a standard colonoscopy will need to be done to remove them. This test should be done every five years.
Stool DNA tests look for certain abnormal sections of genetic material from cancer or polyp cells in the stool. These tests are not invasive and don't require any special preparation, but they are expensive. An entire stool sample is collected at home and mailed to a lab for processing. People having this test will receive a kit with detailed instructions from their doctor's office or clinic on how to collect the specimen. As with other stool tests, if the results are positive, a colonoscopy is needed to investigate further. Because this is a newer type of test, the best length of time to go between tests is not yet clear.
Screening for those at higher risk
The ACS makes the following recommendations:
If you have had a precancerous polyp or colorectal cancer, you should follow the recommendations of your healthcare provider.
If you have a parent or sibling who had colorectal cancer before the age of 60, or two or more close relatives who had colorectal cancer at any age, you should have a colonoscopy beginning at age 40, or 10 years before the youngest case in the immediate family. Screening by colonoscopy should continue every five years as long as the results do not show a precancerous polyp or cancer.
If you have a family history of familial adenomatous polyposis (FAP), you should be under the care of a specialist, and you generally should begin screenings at puberty.
If you have a family history of hereditary non-polyposis colorectal cancer (HNPCC), you should be under the care of a specialist, and you generally should begin screening in your early 20s, or 10 years before the youngest case in your immediate family.
If you have inflammatory bowel disease (chronic ulcerative colitis or Crohn's disease), you should be under the care of a specialist who can determine when screening should begin.


The prostate is a gland that wraps around a man's urethra, the tube that carries urine from the bladder. Cancer can form inside this gland and exist for years without causing symptoms.
If you are a man, you are at risk for prostate cancer. The risk for prostate cancer increases with age. Your risk is also higher if you are African-American or have a family history of prostate cancer. The American Cancer Society recommends that men over age 50 get tested for prostate cancer once a year.
Learn about screening for prostate cancer.
Our team of radiation oncologists and therapy staff take a holistic approach and are dedicated to providing support and comfort throughout the course of radiation therapy. We offer advanced technologies for the following modalities:
Intensity Modulated Radiation Therapy (IMRT)
Volumetric Modulated Arc Therapy (VMAT)
Image Guided Radiation Therapy (IGRT)
Stereotactic Radiosurgery (SRS)
Stereotactic Body Radiotherapy (SBRT)
Customized treatment plans utilizing Monte Carlo algorithms
High Dose Rate Brachytherapy for Breast and Gynecological cancers (SAVI, Tandem & Ring, Cylinder)
Low Dose Rate Brachytherapy Prostate Seed Implants (Pd-103 and I-125)
Learn more about Radiation Oncology.
VMC's robotic digital surgery option provides a less invasive cancer surgery alternative with faster recovery times and fewer side effects.
Physicians at Valley Medical Center's Neuroscience Institute treat patients with benign or cancerous tumors of the brain, spinal cord and nerves. Benign nervous system tumors, while not cancerous, may require ongoing treatment.
Learn more about Neuro Oncology.
Clinical Pharmacy
In conjunction with the medical staff, clinical pharmacists provide intravenous nutritional support and pain management for patients in the hospital. In coordination with medical oncologists, the IV therapy team, oncology nurses and clinical pharmacy staff, VMC provides patients with a full range of intravenous and transfusion therapies, as well as supplies and infusion pumps, 24 hours a day.
Rehabilitation
Rehabilitation is available to inpatient and outpatient cancer patients through Occupational, Physical, Speech, and Children's Therapy and the Lymphedema Management program. The goal of Rehabilitation Services is to maintain or increase a patient's ability to remain independent in self-care, mobility and communication for as long as possible. The department helps with discharge planning to ensure a safe return home, with appropriate resources, and to teach family members how to provide appropriate assistance to the patient.
Enterostomal Therapy
Education and support are provided to individuals who have undergone bowel or bladder surgery that results in changes in elimination, as well as to individuals who have draining wounds, pressure sores and other skin problems requiring ongoing management.
Nutritional Guidance
A dietitian is available to provide counseling regarding dietary problems related to cancer and cancer treatment. Services are provided at VMC's Diabetes Education & Nutrition Clinic in Kent.
Home Health Agencies
Healthcare support services are offered to oncology patients in their homes upon recommendation of and under the guidance of the patient's physician. Home care services are administered by an interdisciplinary team that includes nurses, physical therapists, speech therapists, social workers, home health aides and enterostomy therapists. Services can be provided on an intermittent home visit basis or hourly. The home care team provides information and instruction to help the family or caregiver manage pain, disease symptoms and treatment side effects. The goal of home care is to return the patient to the highest level of functioning, or to make the patient as comfortable as possible through the end of life.
Janee's Story
Not long after having a clear mammogram, Janee noticed a lump had formed in her breast. After talking with her family, she decided to get it checked by her doctor a Valley Medical Center. Sure enough, it was breast cancer.
Patient & Caregiver Resources
As you begin your cancer care journey, we strongly encourage you to take time for you. Physically. Mentally. Emotionally. After all...your healing is all about YOU. You have not "become" your illness.
It may surprise you that people often express a sense of loss during short or long medical procedures—not physical so much as personal. Medical needs can overwhelm us and impact our outlook on life and how we cope with life's challenges. This is normal.
Medical needs can lead you to think "I don't know myself anymore" or that "I've lost a part of me." Don't worry. Just know it's more misplaced than lost. You'll come to experience many feelings. This is very common, even expected.
At Valley, we walk beside you on this journey. No doubt, treatment rooms and medical procedures will strike you at first as unfamiliar ground. We encourage you to think of them as safe ground—safe for your body, mind and spirit. Behind every machine, therapy, surgery or paperwork is a staff member ready to help guide and support you.
These resources can help you learn how to live your best life with cancer:
Welcome your support network of friends and loved ones to join you on the journey. When going through infusions, chemotherapy, radiation treatments or other medical procedures, there is a tendency to feel alone. It helps to connect to your resources outside the hospital or clinic.
Remember: your family and friends understand you best. They may not understand all your medical care—but they don't have to be medical professionals in order to support you. Let them be there for you to provide comfort, companionship, diversion and yes, even humor.
People close to you often want to help but may not know how. Let them be part of your medical journey. Share how you're feeling and how they can help lighten your load.
At times, it will be beneficial for you to let go of what you cannot change. A good question to ask is "How am I going to handle this?" You may need to find some energy, resources and support. Let your support from loved ones, community, support groups, faith-based organizations or other associations be a part of your cancer care journey.
There are also some helpful tools and practices you may want to consider to help you cope by finding moments of solitude, reflection, inspiration and hope:
Healthy "non-medical" practices like tai chi
Find comfort and solace in nature, learn about the art of "forest bathing"
Deep reflection, contemplation, meditation
Read or listen to inspirational writings or poetry
Try some of your own creative writing or keep a personal journal
Listen to music, old and new
An oncology social worker is available to assist you and your loved ones in addressing the new and complex challenges a diagnosis of cancer can bring. Our oncology social worker is a licensed, master's level social worker with specialized training and experience in assisting people impacted by cancer. Services are available throughout all phases of your cancer care from diagnosis, through treatment and into recovery.
These services are offered at no additional cost as they are considered an important part of your total medical care:
Access information so you can understand your diagnosis and treatment plan.
Cope with your cancer diagnosis and the different emotions you may experience while dealing with cancer and its treatment.
Consider decisions about treatment options in light of other factors in your life, including work, family, personal goals, needs and responsibilities.
Understand and complete durable power of attorney (DPOA) and advanced directives.
Understand social security, disability benefits and medical insurance.
Get information about, and apply for, programs and services in your local community and nationally that may be able to help during this time.
The oncology social worker can offer you:
Counseling for you and your loved ones, to address issues related to your cancer diagnosis and deal with things such as depression, anxiety, stress, the effects of cancer on the family and relationships, etc.
Referrals to community-based counseling as needed.
Support groups and educational programs for you and your caregivers.
Support, education and referrals for parents or caregivers of minor children regarding how to best support children when a loved one has cancer.
Information about and referrals to community resources for help with financial concerns, housing concerns, food assistance, transportation issues, etc.
Information about, and referral to, cancer-related information and service organizations.
Resources and education related to workplace issues and schooling.
Resources to help you cope with common treatment side effects.
The oncology social worker can teach you about:
Talking effectively with your treatment team members to get the care you want.
Talking with your children, family, friends and co-workers about your cancer diagnosis and treatments.
Coping with your emotions, such as sadness, anger, grief and worry or fear.
Reducing stress and using relaxation skills, such as guided imagery, progressive muscle relaxation, etc.
How cancer can affect sexuality, intimacy, fertility, and general feelings about your body and appearance.
Living with cancer; issues commonly experienced and resources to help you.
Planning for your care with the use of advance directives.
Dealing with transitions during and after treatment and life as a cancer survivor.
The oncology social worker can help you access:
Affordable medical care and prescription drug coverage
Prescription drug assistance programs
Financial assistance programs and help with daily living needs
Transportation to and from medical care
Referrals for help at home, home health care and hospice care
Assistance with durable medical equipment, such as a cane or walker, is available by calling 425.690.6066 or by asking one of your healthcare team members to make a referral to Cancer Support Services.
American Cancer Society
American Cancer Society Online Resources
1.800.237.2345
A nationwide, community-based volunteer health organization dedicated to eliminating cancer as a major health problem by preventing cancer, saving lives, and diminishing suffering from cancer, through research, education, advocacy, and service.


CancerCare
CancerCare Online Resources
CancerCare is a national organization committed to helping people cope with the emotional, practical and financial challenges of cancer. CancerCare's comprehensive network of services includes telephone, online and in-person counseling and support groups, education, publications, resources and financial and co-payment assistance. All CancerCare services are provided by professional oncology social workers and are completely free of charge.

Cancer Lifeline
Cancer Lifeline Online Resources
24/7 Helpline: 206.297.2500 or 800.255.5505
Cancer Lifeline is a local cancer organization that provides emotional support, resources, educational classes, artistic expression and exercise support programs for people living with cancer. Patients, survivors, their families, friends, co-workers and caregivers are all welcome. Services are offered free of charge virtually and throughout the Puget Sound area.
View list of Cancer Lifeline's current classes and support programs.

Cancer Pathways
Cancer Pathways offers a broad, community-based program of social, emotional, and educational support for cancer survivors and their loved ones. The program serves everyone touched by cancer across the cancer continuum—from diagnosis, through treatment and post-treatment, survivorship, and bereavement, including children, teens, and entire families.
Cancer Resource Center at Valley
Cancer Resource Center
425.690.3507
Hours: Monday through Friday, 10 AM to 4 PM
COVID NOTICE: The Cancer Resource Center is currently closed for in-person visits. Please call for assistance.
Friendly volunteers provide the following free services for cancer patients and their loved ones:
Information on cancer and treatment
Referrals to and information on local resources, educational programs and support
Personal Health Manager Kits
Free wigs, hats and scarves for people experiencing hair loss due to cancer treatment

Caringbridge
CaringBridge.org uses the power of the Internet to bring patients, caregivers, family and friends together to share information and support during life-changing health events such as cancer, premature birth, critical illness and serious accidents. CaringBridge is free and is a meaningful way to help friends and family from around the world stay connected and informed. Patients and caregivers post journal entries about their healthcare journey and in return, family and friends provide vital support through guestbook messages and a photo gallery.
Create your own CaringBridge page today. It's quick, easy and free. Click here to get started!


Financial Counseling & Assistance
The financial impacts of a cancer diagnosis can be significant. Our team is here to help you navigate the many billing and insurance questions you may have.
In addition, our financial advocates provide financial help and options and can assist with setting up payment plans and evaluating discount, charity care and public assistance options.
CancerCare may offer other financial assistance options.

National Cancer Institute
National Cancer Institute Online Resources
Live Help Instant Online Chat available Monday-Friday, 6AM-6PM PT
NCI Cancer Information Line: 1.800.422.6237 (English and Spanish)
NCI provides comprehensive information about cancer causes and prevention, screening and diagnosis, treatment and survivorship; clinical trials; statistics; and the institute and its programs.

Transportation
Transportation resources to and from medical appointments are available within the community. Please contact the Cancer Resource Center at 425.690.3507 or our Oncology Social Workers for assistance at 425.690.6066.

Additional Online Resources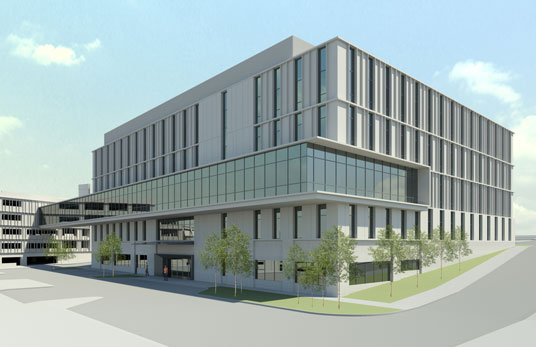 NEW Cancer Center in Development
Classes & Events
Explore Classes & Events
Health Blog
Learn More
Make an appointment
Learn More