The Neuroscience Institute at Valley Medical Center provides regional, pioneering care in the field of neuroscience, encompassing a vast array of neurological specialties. The Institute's neurosurgeons, orthopedic surgeons, neurologists, stroke and epilepsy specialists, technicians and neuropsychologist bring decades of nationally renowned study and practice to this education and treatment center.
The Institute's practitioners diagnose and treat conditions in adults and children affecting the brain, spinal cord and central nervous system. Common disorders include: headache, epilepsy, tremor, sleep disorders, stroke, Alzheimer's disease, neuropathy, Parkinson's disease, multiple sclerosis, brain and spinal cord injuries, brain tumors and amyotrophic lateral sclerosis (ALS). The Neuroscience Institute is proud to offer specialized programs focused on specific conditions, allowing for a personalized plan of care for each patient.
The Neuroscience Institute's exceptional team of neurologists, neurosurgeons, neuropsychologists, spine specialists and rehabilitation specialists are passionate about improving life for patients and providing excellent care.
Areas of Care
"We are fortunate to have an exceptionally talented team to provide multi-disciplinary neuroscience services for the region." David Vossler, MD, Medical Director, Neuroscience Institute.
Decades of Experience, Specialized Care
Each year 1.4 million people in the U.S. experience brain injury. VMC's Neuroscience Institute is equipped to handle your brain injury needs from mild concussion to the severe. An acquired brain injury occurs when a sudden, external physical assault damages the brain. Also called a traumatic brain injury, the injury may be confined to one area of the brain or more than one area. Brain injuries may be closed, meaning there is a non-penetrating injury to the brain, with no break in the skull; or, they can be penetrating, meaning an open head injury, a break in the skull.
Some common brain disorders the Neuroscience Institute treats are brain aneurysm, stroke, brain AVM (arteriovenous malformation), brain tumors, and brain injury.


Conditions, Treatments & Resources
Resources & Support Groups
Neuroscience Institute epilepsy specialists strive to provide the highest level of seizure control and functional ability possible for each patient. State-of-the-art diagnostic and therapeutic approaches for adult and pediatric epilepsy


Valley Medical Center is a Level 4 Accredited Epilepsy Center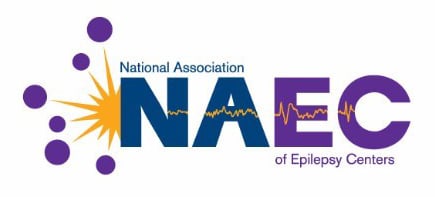 Year over year, Valley's Neuroscience Institute has achieved the highest-level national accreditation from the National Association of Epilepsy Centers. This elite accomplishment recognizes the comprehensive and collaborative team approach that helps us deliver lifechanging care for the patients and community we serve.
Epilepsy has many causes including tumors, strokes and brain damage from illness or injury; In many cases there may be no detectable cause. The Neuroscience Institute's Epilepsy Clinic has the resources to treat and diagnose your disorder from focal to generalized seizures.
Specialists at the Epilepsy Clinic treat adults and children. Our goal is to obtain the highest level of seizure control and functional ability for the patient with a seizure disorder. Our comprehensive team approach may include consultations with neurologists, neurosurgeons, and neuropsychologists, as well as various diagnostic tests (i.e. EEG, MRI, PET, SPECT and Wada, neurocognitive testing). Additionally, the center has a state-of-the-art EEG video-telemetry inpatient monitoring unit to aid in the diagnosis of seizure type and focus for optimal treatment of the patient. Treatments may include medication management, and in appropriate situations, surgical intervention.
Click here to see a list of our epilepsy providers.
Epilepsy Conditions, Treatments & Resources
The Neurology Clinic at Valley's Neuroscience Institute features highly skilled practitioners and advanced technology to help diagnose and treat neurological conditions affecting the brain and spinal cord, and other systemic disorders or diseases that may affect central nervous system functioning. Our providers care about YOU.
The Neurology Clinic aims to provide the highest level of care to patients with a focus on obtaining and maintaining satisfactory functionality for the patient. Conditions we specialize in include brain injury, stroke, epilepsy/seizure disorders, Alzheimer's Disease, Parkinson's Disease, multiple sclerosis and headache.
Electromyography and Nerve Conduction Studies play a central role in the evaluation of patients with neuromuscular disorders. EMG/NCS are performed by testing the electrical activity of muscles and measure the conductivity of the nerves. These studies are most commonly used to diagnose disorders of the peripheral nervous system, in order to localize the nerve lesion, provide further information regarding the underlying nerve pathophysiology and assess the severity of the disorder. Disorders include those affecting motor neurons (e.g., amyotrophic lateral sclerosis or ALS), nerve roots (e.g., sciatica), plexuses, peripheral nerves (e.g., carpal tunnel, tennis elbow), neuromuscular junctions (e.g., myasthenia gravis), and muscles (e.g., muscular dystrophy). The Institute's outpatient clinic has the capability to perform up to 8 Electromyography and Nerve Conduction Studies (EMG/NCS) per day.
Neuroscience Institute neuropsychologists evaluate cognitive, behavioral and emotional functioning in patients with a variety of neurological conditions, including seizures, brain tumors, strokes, traumatic brain injury and dementia. They also conduct pre- and post-surgical evaluations of patients with epilepsy.


Conditions, Treatments & Resources
Resource & Support Groups
A headache is pain or discomfort in the head or face area. Headaches vary greatly in terms of pain location, pain intensity, and how frequently they occur.
Our Neurology Clinic provides diagnosis and treatment for all forms of headaches.
The Neuroscience Institute's headache specialists diagnose and treat all forms of headaches from the most benign to the warning signs of a serious disease.
Headache can be categorized as primary or secondary. Headache is considered primary in the absence of a disease or medical condition. Examples of primary headache include tension headache, migraine headache, and cluster headache. Secondary headaches are caused by medical conditions, such as brain aneurysm, brain tumor, brain infection, stroke, sinusitis, neck injuries or abnormalities and sleep apnea.
Physicians and staff combine extensive experience, compassion and the latest technology in addressing health problems due to headache. The physicians at our clinic have a track record of successfully managing many conditions and alleviating suffering. The majority of our patients have experienced improvement in their headaches, resulting in less time lost from work and other important activities of daily life. If you or someone you know suffer from headaches, please call us and we would be glad to help you.
DocTalk: Understanding Headaches with Alexey Shikuev, MD
In this video, Dr. Shikuev answers the following questions at the listed times:
Multiple Sclerosis (MS) is a chronic disease where the immune system, which normally fights infection, attacks the central nervous system, which includes the brain, spinal cord, and optic nerves instead. Even more specifically, it attacks a substance called myelin, which is an electrical sheathing around nerve cells that help nerve cells conduct signals.
MS is an unpredictable disease that affects people differently. Some people with MS may have only mild symptoms. Others may lose their ability to see clearly, write, speak, or walk when communication between the brain and other parts of the body becomes disrupted.
The cause of MS is unknown and there is no cure, but there are things patients with MS can do to help change the course of the disease, treat flare-ups, manage symptoms and improve function and mobility—and Valley's neurologists are here to help!
Valley's Neuroscience Institute's neurologists provide diagnosis of MS, and the ongoing management and treatment of MS symptoms.
DocTalk: Understanding Multiple Sclerosis with Sargon Bet-Shlimon, MD
In this video, Dr. Bet-Shlimon answers the following questions at the noted times:
(0:17) What is multiple sclerosis (MS)?
(1:01) What causes MS?
(1:20) What are the signs and symptoms of MS?
(2:37) How do you diagnose MS?
(3:22) How is MS treated? Is there a cure?
(3:55) I've heard MS is more prevalent in the Pacific Northwest, why is that?
(4:43) If someone has MS, how will it impact their life?
(5:23) What is an MS flare? How long does it last?
(6:55) What lifestyle changes should you make if you're diagnosed with MS?
(8:34) If your friend or family member has MS, how can you support them?
Physicians at Valley Medical Center's Neuroscience Institute treat patients with benign or cancerous tumors of the brain, spinal cord and nerves. Benign nervous system tumors, while not cancerous, may require ongoing treatment. Our neurosurgeons and radiation oncologists work hand-in-hand to give patients the best possible care.
Our Services
Neuro Oncology treatment may include surgery, chemotherapy and radiation therapy. The nervous system cannot be radiated diffusely; therefore, radiation treatments to the brain and spinal cord must be carefully focused. This focusing is referred to as stereotactic radiosurgery.
Neurosurgeons at The Neuroscience Institute are all trained in the surgical removal of tumors, have extensive experience in brain tumor resection, and administer direct chemotherapy treatment to the surgical area. When radiation is warranted in treatment, The Institute's neurosurgeons work hand-in-hand with radiation oncologists to manage focused radiosurgery and assure the best possible treatment.
Inpatient Program
Because Valley Medical Center was part of the FDA trial of implanted chemotherapy, the Intensive Care and Neuroscience Unit nursing personnel have extensive experience with the pre- and post-operative treatment of patients with brain tumors. Sophisitcated, on-site neuroimaging devices, including MRI and CT scanning, enable instant reevaluation at any time that reevaluation is required. The Epilepsy Clinic at Valley Medical Center also allows state-of-the-art diagnosis and treatment of tumor-related seizure and epilepsy conditions.
Outpatient Program
Chemotherapy is performed in the Infusion and Immunotherapy Center located on the main floor (3rd floor) of Valley Medical Center. Valley Medical Center's dedicated Radiation Oncology Unit, with facilities for stereotactic radiosurgery, is situated across from VMC's main entrance. The Radiation Oncology building connects to the hospital underground to provide confidential access to imaging services, if required to guide radiation therapy treatment.


Conditions, Treatments & Resources
Resources & Support Groups
Valley's neurosurgery team provides surgical treatment of illnesses of the brain, spinal cord, central and peripheral nervous system featuring state-of-the-art image-guided surgery and stereotactic radiosurgery.
Our Services
Neurosurgery includes the treatment of brain tumors, blood vessel illnesses, epilepsy, movement disorders, trauma, infection, disc and bone disease in the spine, problems with peripheral nerves, including release of compression, removal of nerve tumors, and nerve biopsy for the diagnosis of complex peripheral nerve disorders.
Neurosurgery is a rapidly expanding field, and Valley Medical Center's Neurosurgery Clinic offers state-of-the-art image-guided surgery, minimizing the time and trauma in the operating room. Stereotactic radiosurgery can be a "no-touch" method of curing brain tumors. Epilepsy surgery is performed for epileptic seizure control when anti-epileptic medications have proved ineffective. Valley Medical Center is a leader in endovascular neurosurgery, a recent specialization of neurosurgery in which aneurysms and vascular malformations are cured by means of catheters, balloons and stents.

Click here for a list of our neurosurgery providers.
Pediatric Neurology encompasses disorders of the brain, spinal cord, peripheral nerve and muscle affecting infants, children and adolescents. Our Child Neurologists are leaders in the Pacific Northwest. We are dedicated to providing expert care for children and families in a warm, friendly environment.
Brain & Nervous System Disorders in Children
Our neurologists specialize in the care of children with the following conditions:
Seizures/epilepsy
Sleep disorders
Concussion
Headaches
Neonatal neurology
Tics/movement disorders
Developmental delay
Autism
Stroke
Cerebral palsy

Available Services
EEG
State-of-the-art inpatient video EEG monitoring
Pediatric sleep studies
Botox treatment for headaches and cerebral palsy
Vagus nerve stimulation
Find more resources below


Valley is a Level 4 Accredited Epilepsy Center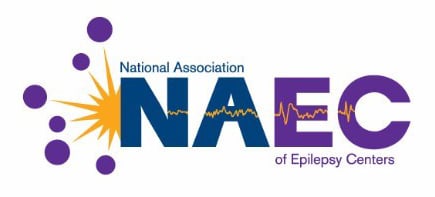 Year over year, Valley's Neuroscience Institute has achieved the highest-level national accreditation from the National Association of Epilepsy Centers. This elite accomplishment recognizes the comprehensive and collaborative team approach that helps us deliver lifechanging care for the patients and community we serve.


For New Patients
Please review our office policy prior to arriving for your child's first appointment.


Patient Story: Hayden Gets Back to Being a Kid
Despite rare epilepsy, ongoing care from pediatric neurology team helps Hayden enjoy kid stuff again. Click the photo below to read more.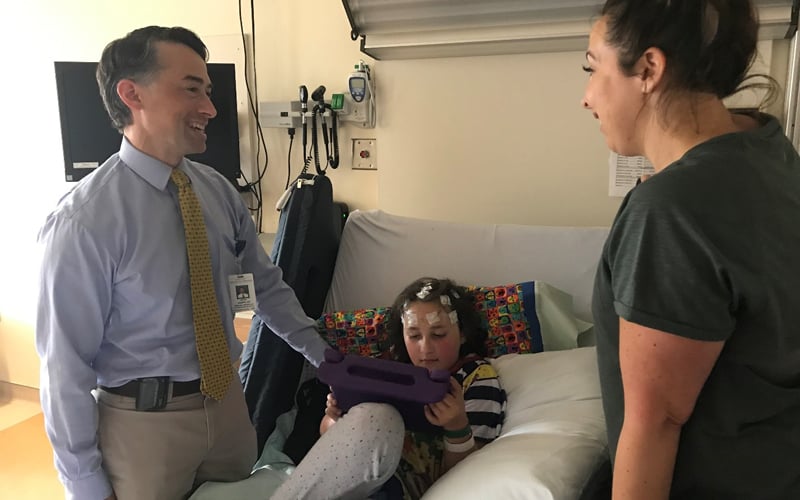 Helpful Resources & Support Groups
The Spine Center at Valley Neuroscience Institute brings together neurosurgeons and orthopedic surgeons who specialize in the treatment of upper back, lower back and neck injuries. Whether it means resuming walks with your dog, chasing grandchildren or kayaking Lake Washington, regaining a life worth living is defined differently for each of us. The Spine Center at Valley is here to help you live an active life without pain.
Valley Medical Center offers a comprehensive approach to stroke care, from early intervention treatments in the Emergency Department to inpatient and outpatient rehabilitation services to help patients regain function and independence. Providing acute care, rehabilitation and education for patients and their loved ones.
Alan's Story - Neuroscience Institute Patient at Valley Medical Center
This video features Alan, a patient who had been suffering from back and leg pain for 10 years, so severe that it kept him awake most nights. After having a car accident, Alan went to a chiropractor who treated Alan, but then recommended an MRI to further diagnose the source of his pain. The MRI revealed a tumor in Alan's spine and his chiropractor referred him to Valley Medical Center neurosurgeon, David Lundin, MD. Alan was diagnosed with an epidermoid tumor, an uncommon type of spinal tumor, and Dr. Lundin recommended surgery.
Service Locations with Provider Listing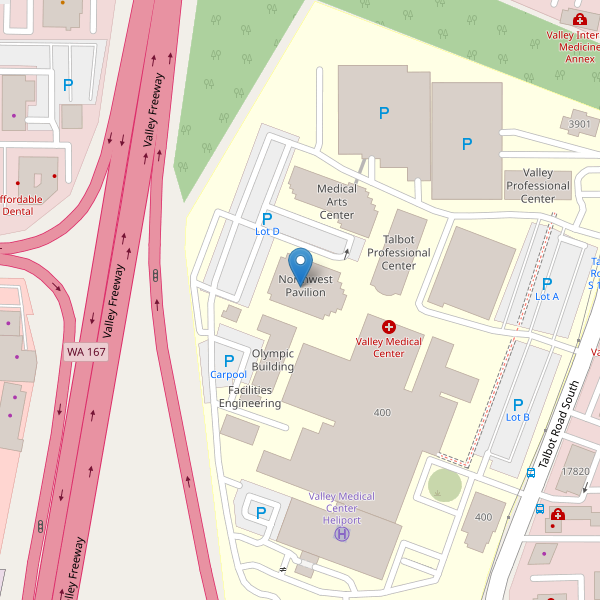 Northwest Pavilion
400 S 43rd St
Renton, WA 98055
Call

425.690.3585
Fax

425.690.9585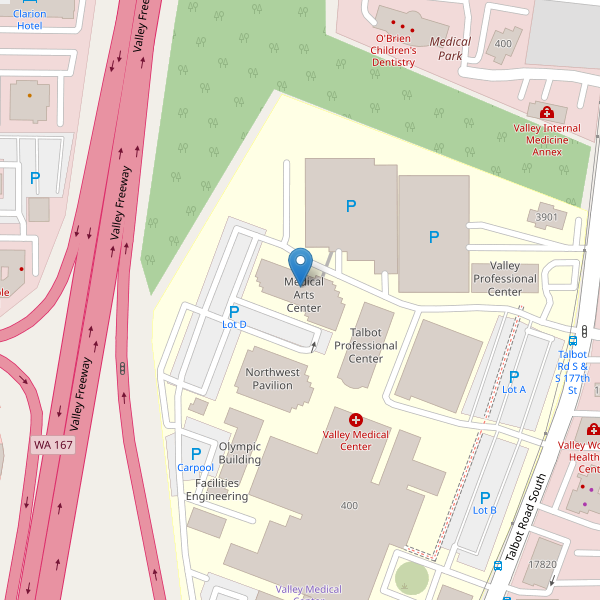 Medical Arts Center
4033 Talbot Rd S Ste 520
Renton, WA 98055
Call

425.690.3586
Fax

425.690.9586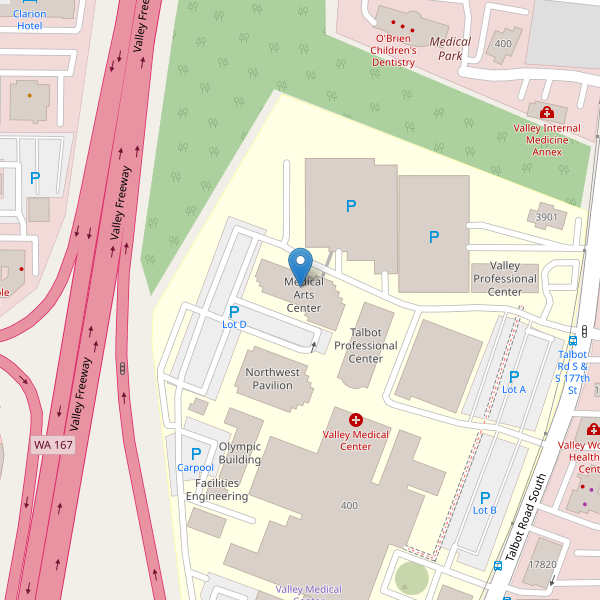 Medical Arts Center
4033 Talbot Rd S Ste 230
Renton, WA 98055
Call

425.690.3585
Fax

425.690.9585

Classes & Events
Explore Classes & Events

Health Blog
Learn More

Make an appointment
Learn More