Provider Bio
New patients, please note: Dr. Hallowell is accepting only pediatric patients (newborns and up to age 17).
Matthew Hallowell, MD, MS, is interested in the breadth of medicine including sports medicine, pediatrics, women's health and the diversity that comes with practicing family medicine. Dr. Hallowell was born in Southern California and completed his undergraduate training at UC Irvine in Biological Sciences and Physics. He moved to Washington, DC and earned a master's degree at Georgetown in physiology. He then traveled down to the bayou for medical school at Tulane in New Orleans, LA and completed his residency at LSU-New Orleans in family medicine. His awards and accomplishments during residency included: Intern of the Year, Co-Chief Resident, and Chief Resident. After finishing residency, he packed up with his wife and newborn son to return to the West Coast to join family and friends in the awesome Seattle area.
Dr. Hallowell enjoys the outdoors, hiking, biking, literature, music and film as well as spending time with his wife and son. He's also an avid hockey fan and player who is eagerly awaiting the NHL's arrival to Seattle.
Languages Spoken
English
Scheduling & Locations
This provider works at the location(s) listed below. To schedule an appointment, please call the location where you would like to see them. If you haven't had an appointment with this provider before, please look near the provider's photo above to make sure they are accepting new patients.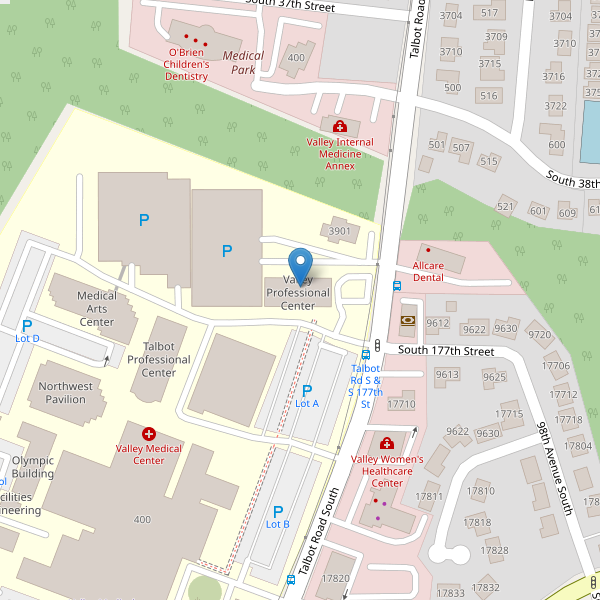 Valley Professional Center North
3915 Talbot Rd S Ste 200
Renton, WA 98055
Get Directions
Call

425.690.3400
Fax

425.690.0600