Provider Bio
Aria Parker, M.D., specializes in Diagnostic Radiology and Body Imaging. Dr. Parker is certified by the American Board of Radiology. She is a member of the Washington State Radiological Society and the American College of Radiology. Prior to joining Vantage Radiology in 2003, Dr. Parker worked for Westchester Medical Center in New York for three years. Dr. Parker joined Vantage Radiology in 2003
Dr. Parker was born in Bombay, India. She attended medical school at Topiwala National Medical College in Bombay, then moved to New York in 1991 to complete her residency in diagnostic radiology at Lincoln Hospital and New York Medical College. Dr. Parker completed her fellowship in body imaging at New York Hospital, Cornell University in 1998.
Languages Spoken
English
Scheduling & Locations
This provider is an affiliate and not a Valley Medical Group practitioner.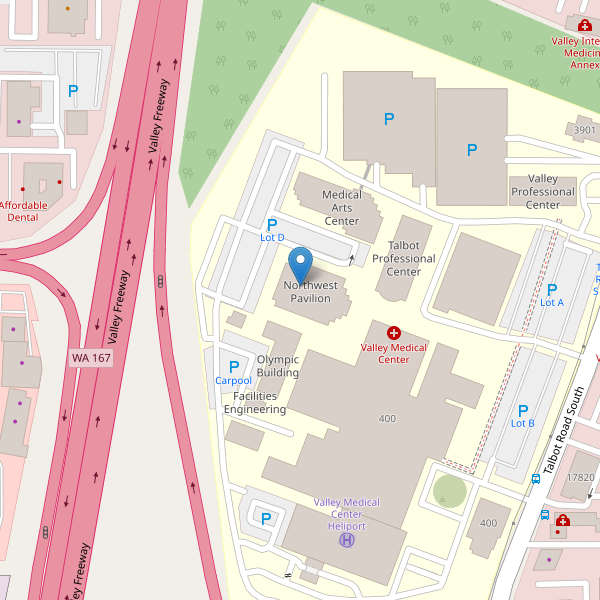 400 S 43rd St
Renton, WA 98055
Get Directions
Call

253.661.4755
Fax

253.661.4663