Provider Bio
A native of the midwest, Ron Swensen, MD, fell in love with the Pacific Northwest during a visit to Seattle while in college. He earned his medical degree degree from Loma Linda University and completed a Family Medicine Internship at the University of Wisconsin. He completed his Obstetrics and Gynecology residency at Stanford and a Gynecologic Oncology fellowship at Penn State (Hershey), before receiving Board Certification in 1998.
Dr. Swensen's career has included academic positions in Ob/Gyn Departments at Stanford, Loma Linda and the University of Washington, where he estimates that he has participated in training over 160 Ob/Gyn specialist physicians and many more medical students. Dr. Swensen also served as the Chairman of the Ob/Gyn Department at Loma Linda University. Under his leadership, the department achieved national ranking by US News and World Report. Dr. Swensen subsequently joined Valley Medical Center as Medical Director for Oncology Services.
Dr. Swensen's practice includes surgery, chemotherapy and long-terrm management of known or suspected cancer of the female reproductive tract. He is trained in robotic and laparoscopic surgical procedures.
Management of uterine cancers including robotic hysterectomy, BSO and node dissection for endometrial cancer, robotic radical hysterectomy for cervical cancer and treatment of pre-invasive disease
Management of ovarian masses including ovarian cancer debulking and staging and, surgery for suspicious adnexal masses, and management of recurrent disease
Chemotherapy for ovarian and other gynecologic cancers
Risk reducing surgery for women at high risk of ovarian cancer
Concurrent hysterectomy during treatment of colorectal cancer (when indicated)
Management of vulvar cancer including vulvar biopsy for vulvar dysplasia or cancer and vulvar wide local excision or vulvectomy for vulvar cancer
Management of Gestational Trophoblastic Disease including molar pregnancy and choriocarcinoma
Dr. Swensen's personal passions revolve around enjoying the extraordinary natural beauty of the Pacific Northwest together with his wife and three teenage children, and singing in a community vocal ensemble.
Dr. Swensen was voted a Top Doctor in Seattle Magazine in 2018 and 2019.
Languages Spoken
English
Scheduling & Locations
This provider works at the location(s) listed below. If you haven't had an appointment with this provider before, please look near the provider's photo above to make sure they are accepting new patients. Telehealth appointments are available for some conditions. Please call the clinic to learn more about telehealth options.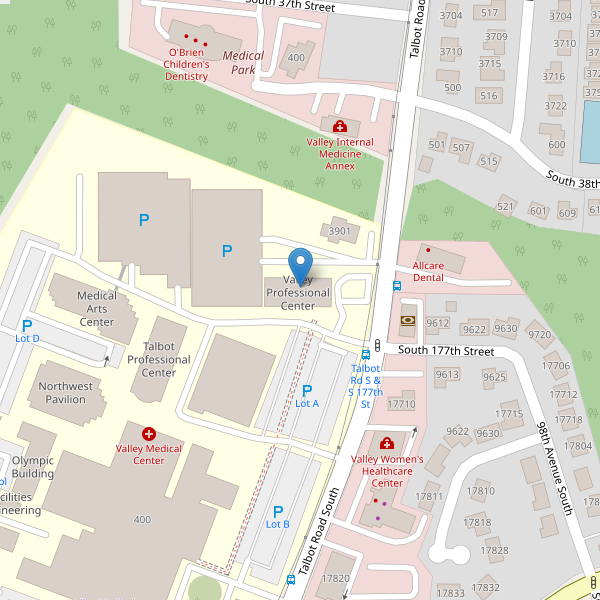 Valley Professional Center North
3915 Talbot Rd S Ste 300
Renton, WA 98055
Get Directions
Call

425.690.3409
Fax

425.690.9004