Children's Therapy provides inpatient and outpatient treatment in occupational therapy (OT), physical therapy (PT), speech and language therapy, social and nutritional services, and family resource coordination. At Valley this service is provided by Mary Bridge Children's Therapy Center - Renton.
A variety of approaches help children reach their potential in mobility, daily living, social skills abilities, and communication. Exercises include large and small muscle groups, sensorimotor activities, play, technology, self-care practices, feeding activities, and the design and fitting of orthotic devices.
Children's Therapy also partners with Valley's Neonatal Intensive Care Unit to offer evaluation, treatment and follow-up for premature and full-term infants experiencing developmental and/or feeding problems.
Service Location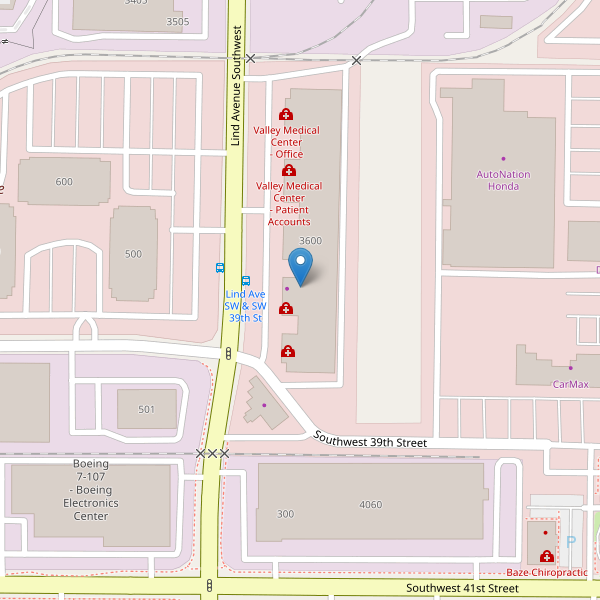 3600 Lind Avenue SW, Suite 160
Renton, WA 98057
Get Directions
Call

425.588.2520
Fax

425.588.2521