Valley's Nephrology Clinic provides diagnosis and treatment for patients with kidney (renal) and urinary tract disease. We are focused on management and treatment that slow the progression of kidney disease.
Kidneys remove waste products and excess water from the blood, and prevent toxic by-products from building up to harmful levels in the body. Kidneys also produce hormones that help the body absorb calcium and phosphorus to maintain bone health, stimulate bone marrow to create red blood cells and help regulate blood pressure.
Chronic kidney disease causes the gradual and often permanent loss of kidney function over time. Diabetic patients who have difficulty controlling blood sugar and blood pressure are particularly susceptible to kidney disease. Other risk factors include genetics, age, drug abuse, allergic reaction to antibiotics, premature birth, trauma or accident, and certain diseases, such as systemic lupus erythematosus (a connective tissue disease), sickle cell anemia, AIDs, cancer, hepatitis C and congestive heart failure.
We diagnose and treat a number of diseases to help patients slow the progression of kidney disease:
Acute and chronic renal failure
Nephrotic syndrome
Glomerulonephritis
Hematuria: Blood in the urine
Proteinuria: Large amounts of protein in the urine
Hypertension: High blood pressure serum electrolytes and pH regulation disorders
Metabolic disorders affecting the kidneys
Interstitial renal disease
Recurrent nephrolithiasis
Post kidney transplant care


Service Location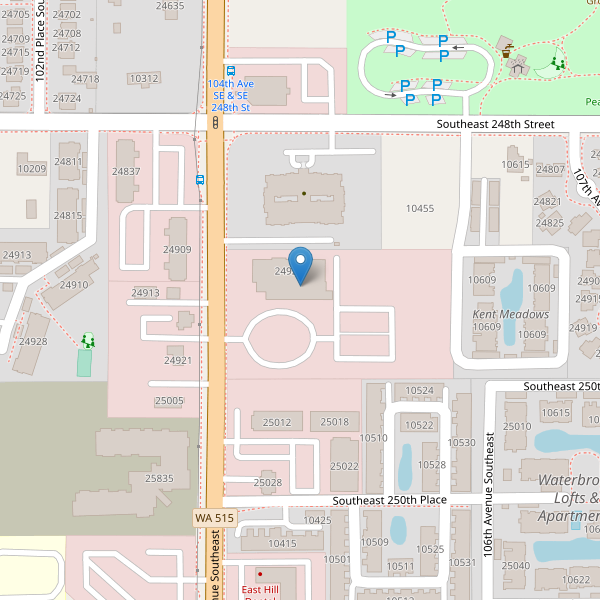 Kent Clinic - Specialty Care
24920 104th Ave SE
Kent, WA 98030
Get Directions
Call

425.690.3544
Fax

425.690.9444