Occupational Health Services
Valley Medical Center's Occupational Health Services (OHS) can help employers manage and reduce healthcare costs associated with accidents and injuries at your place of work.
Offering Prompt, Comprehensive, High Quality Medical Services to Employees
---
Prepare for Your Appointment
In the unfortunate event of a work-related injury, OHS is here to serve. Walk-ins are welcome for acute injuries on the job, all other services including general physical for previous injuries please call for an appointment.
Our clinics are open from 8 AM to 5 PM Monday through Friday. After-hours care is available at Valley Medical Center. OHS follows proven best practices to initiate a claim and provide all aspects of follow up care including medications, physical and occupational therapy on site and return to work coordination. OHS understands the need for communication and works diligently to provide follow up calls for status reports following each visit.
With your input and our experienced approach to work related medical services we can establish an injury/illness protocol that meets your needs. OHS is committed to offering your employees prompt, comprehensive, high quality medical services
Commitment to Communication
To facilitate your management of health issues and specific cases, OHS keeps all parties informed about the progress of each case and delivers same-day verbal or written reports. OHS is committed to keeping the employer informed of all cases so that healthcare management can be carried out in the most cost-effective and quality manner possible.
Additional Education & Training
Seminars on cost management and productivity
Consultations and ergonomic analyses are offered to assess the specific safety and health needs of businesses
Assistance with regulation compliance
Worksite health promotion
On-site training for accident prevention
Newsletter to keep businesses up to date about business health issue
OHS Best Practices Save Costs for Employers and Injured Workers
Costs associated with lost work time
Improved productivity
Enhanced regulatory compliance
Decreased legal involvement
Improved morale
Care management and prevention activities
A Partnership to Improve Injured Worker Health Outcomes
OHS is the Center of Occupational Health & Education (COHE), a long-term research project in cooperation with L&I and the UW, which has had significant success in the treatment of injured workers in this state.. The Department of Labor and Industries (L&I) has designed the project to transfer knowledge from occupational health experts to attending doctors in the community. With this knowledge, you will be able to reduce disability duration and facilitate return to work.

Over the next several years, the COHE, a partnership between Valley Medical Center and L&I, will help doctors expand their occupational healthcare expertise to improve worker's outcomes.
Learn more about The Center of Occupational Health & Education (COHE)
Contact COHE at cohe_info@valleymed.org.
Please print out a Referral Form and have your employee fill out and bring the referral form with them for their appointment.
Service Location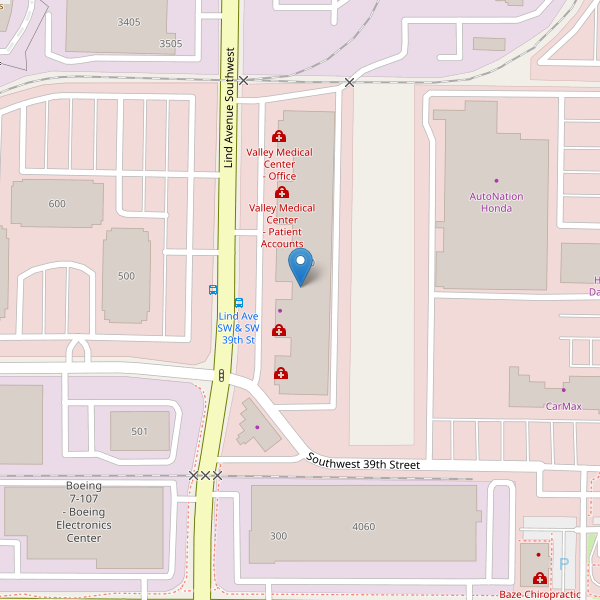 3600 Lind Ave SW Ste 170
Renton, WA 98057
Get Directions
Call

425.690.3555
Fax

425.690.9555