Whether you have a urologic condition that requires surgical treatment, including a possible cancer diagnosis, or one that can be treated or managed in other ways, you can be confident the urology team at Valley will provide the most advanced care using the least invasive methods to give you the best outcome possible.
Advanced Urologic Treatment
Urologists treat the urinary tract, which includes kidneys, bladder, ureters, urethra, as well as focusing on male reproductive issues. At Valley, we offer a range of urological services for all ages of adults and genders at our Urology Clinic.
Conditions We Treat
Urology Clinic physicians offer minimally invasive treatment options for both male and female patients and are specialists in endoscopic, laparoscopic and robotic surgery. They diagnose and offer management and treatment options for:
Kidney stones
Incontinence and overactive bladder
Difficulty urinating
Recurrent urinary tract infections (UTIs)
Blood in the urine (hematuria)
Urinary leakage
Renal cysts
Benign and malignant urologic disease
Prostate cancer screening
Prostate problems
Erectile dysfunction
Hypogonadism/Low testosterone
Peyronie's disease
Premature ejaculation
Hematospermia
NOTE: For urogynecology and gynecology care, please visit our Valley Women's Healthcare Clinic locations.
DocTalk: Understanding Erectile Dysfunction and Other Men's Health Conditions
In this video, Paul Niemi, ARNP answers the following questions:
What is Erectile Dysfunction (ED)?

What are potential causes and risk factors for having ED?

How common is ED?

What advice would you give someone that may be worried about having ED?

What are the treatment options for ED?

What other conditions does the Urology Clinic treat?

How can a patient schedule an appointment with you?
DocTalk: Understanding and Treating Bladder Control Problems
If you often need to "go" right away or leak urine (pee) accidentally during normal activities, you may have a bladder control problem. Bladder control problems affect the way a person holds or releases pee and are also known as urinary incontinence (UI). To learn more about the condition and treatment options, you are invited to join a free, online presentation by VMC urologist, Susan Dong, MD. This presentation can be viewed privately from your computer, tablet or smart phone. Get your questions answered and learn how you can stop letting this condition impact your ability to go about daily activities.
DocTalk: Understanding Diseases of the Prostate Gland
Difficulty urinating? Is a prostate cancer screening test right for me?
Join urologist Daniel Simon, MD for an informative talk on diseases of the male prostate gland. Get the basics on what the prostate gland is, what it does, and why maintaining prostate health is so important. Learn about the two most common diseases of the prostate gland: an enlarged prostate or BPH (Benign Prostatic Hyperplasia) that can cause difficulty urinating and lead to other medical conditions. Get tips to spot the signs and symptoms to look for and find out how both diseases are treated.
Service Location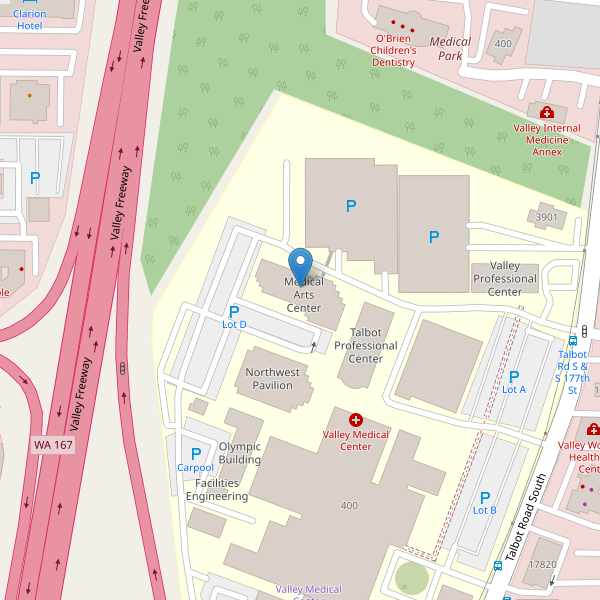 Medical Arts Center
4033 Talbot Rd S Ste 500
Renton, WA 98055
Get Directions
Call

425.690.3493
Fax

425.690.9493