LGBTQIA+ Care & Services
Healthcare & Wellness Services for All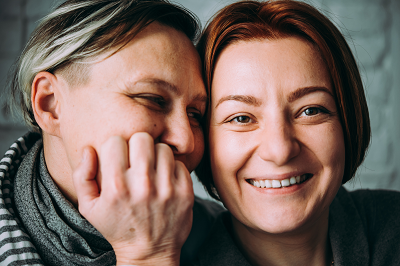 Valley Medical Center and its Clinic
Network is committed to empowering
our patients of various gender
identities and sexual orientations,
including individuals identifying as
lesbian, gay, bisexual, transgender, queer/questioning, intersex, and asexual / aromantic / agender (LGBTQIA+) to live the healthiest lives possible. Our caregiving team
provides responsive, compassionate and respectful care in a welcoming environment
(Hint: To search for related services offered by some providers, enter a keyword such as PrEP, hormone therapy, or HIV.)
Equitable, Inclusive Healthcare
To provide the highest quality care, Valley providers are committed to offering health services to patients on an equitable basis, regardless of sexual orientation, gender identity, marital status and other non-medically relevant factors. Staff participate in ongoing training to understand the unique healthcare needs and concerns of individuals identifying as LGBTQIA+.
A Special Interest in LGBTQIA+ Care
Valley's caregivers actively demonstrate their support for the health and wellness of people in the LGBTQIA+ communities. Within their online profiles, some Valley providers indicate a special interest in serving the special needs and concerns of members of the LGBTQIA+ communities. Look for providers who prescribe:
Pre-exposure prophylaxis (PrEP)
Gender affirming hormone therapy
HIV treatment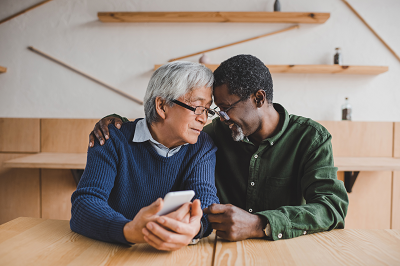 Our Services Include:
Primary care and preventive screenings for all genders
Women's health services
Health care, including confidential sexual and reproductive services for adolescents
Trans health care
Sexual health screening and treatment
Help to stop smoking
Behavioral health assessments, counseling and psychiatry
Geriatric care
Specialty care
Insurance counseling and payment plans
Interpreter services (available 24/7)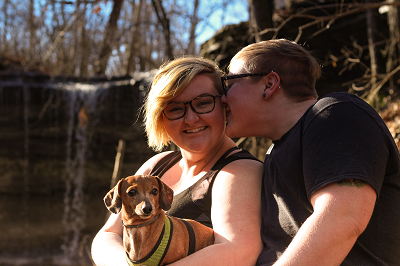 What You Can Expect During Your Primary Care Visit
Your provider will ask about your general wellbeing, your health concerns, relationships, sexual activities, needs for preventive care such as vaccinations, the need for help to stop smoking or treat substance use issues and symptoms of depression and anxiety.
You can ask your provider about any other medical, psychological or social issues that concern you.
You can designate a health care proxy, including a same-sex partner.
Your services will be delivered with complete confidentiality.
If you prefer a gender neutral restroom and one is not available, you are free to use the one that is most comfortable for you.
Respecting Visitation and Healthcare Decision-making Rights
Valley caregivers respect the visitation and healthcare decision-making rights of LGBTQIA+ patients and their partners, children, and any others they may define as family for these purposes.
Striving to Improve Inclusive Care
Valley is committed to taking steps to making our healthcare and wellness services fully inclusive and respectful of people identifying as LGBTQIA+ as reflected in written forms, policies and procedures, appropriate training for all clinical and administrative staff, and standardized assessments. Valley's policies do not allow discrimination based on orientation, gender identity or expression. Valley is always working to improve our procedures, behavior, language and physical environment to be more inclusive and helpful, including updates to our electronic medical record software, signs and communication skills. See Valley's Caregiver and Leader Commitment. If you see or experience something uncomfortable or that needs improvement at Valley Medical Center or one of our clinics, we would appreciate you letting us know by contacting us here.
Learning More About Who Our Patients Are Helps Valley Provide Better Care
Starting in 2023, regulatory agencies are requiring hospitals to collect more information about Sexual Orientation and Gender Identity (SOGI); Race, Ethnicity and Language (REaL); and disability status when admitting patients to the hospital. Collecting this information lets us better understand the needs of our diverse community members, allowing us to better care for our community like family. This information is will be part of a patient's confidential medical record and answering the questions is voluntary.
Read the FAQs about how this information is used.
See the glossary of sexual orientation and gender identity terms used at Valley.
Valley's Patient & Family Advisory Council is actively recruiting and accepting patients and family members to serve on the PFAC, a committee dedicated to improving Valley's patient experience. Interested in more information about serving on this council? Please apply here.
A Recognized Leader in Healthcare Equality
Valley Medical Center was the first entity in the UW Medicine system to be acknowledged as an LGBT Leader in Healthcare Equality by the Human Rights Campaign Foundation in 2012 and continues to earn this annual recognition.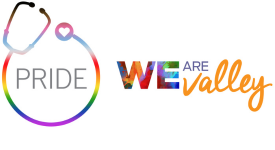 LGBTQIA+ Health: Part 1
Dara Jolly, MD, obstetrician & gynecologist and faculty member of the physician residency program at Valley Family Medicine addresses potential health issues important for LGBTQIA+ patients; preventive health guidelines for those who identify as lesbian, bi, or assigned female at birth (AFAB); connecting with providers with expertise in LGBTQIA+ healthcare; healthcare recommendations for those transitioning female-to-male (pre-op); and the practices Valley employs to offer a supportive environment for LGBTQIA+ patients.
LGBTQIA+ Health: Part 2
Dan Brelsford, MD, and Mickey Kander, PA-C, address common health issues for patients in the LGBTQIA+ community, particularly for gay and bi men. Topics include STI testing, HIV prevention, and mental health. They also discuss the policies and practices Valley has in place to support LGBTQIA+ patients.

Looking for community and online resources for social and health-related support for LGBTQIA+ folks? Use this helpful resource list