At Valley Medical Center, our staff members and teams are the cornerstone of the care we provide. We have incredible gratitude for each and every one of them and all that they've given through this tremendously trying time.

They are on the frontlines daily. They are true heroes. They tirelessly upheld our collective commitment to care for our community like family and we couldn't have weathered these unprecedented times without them.
We are thrilled have Valley's Thank a Caregiver Program in place. The donation of a glass float, in honor of a current or former staff member or friend of Valley, will allow an employee, team or community member who has delivered or received outstanding care to be recognized in a lasting way.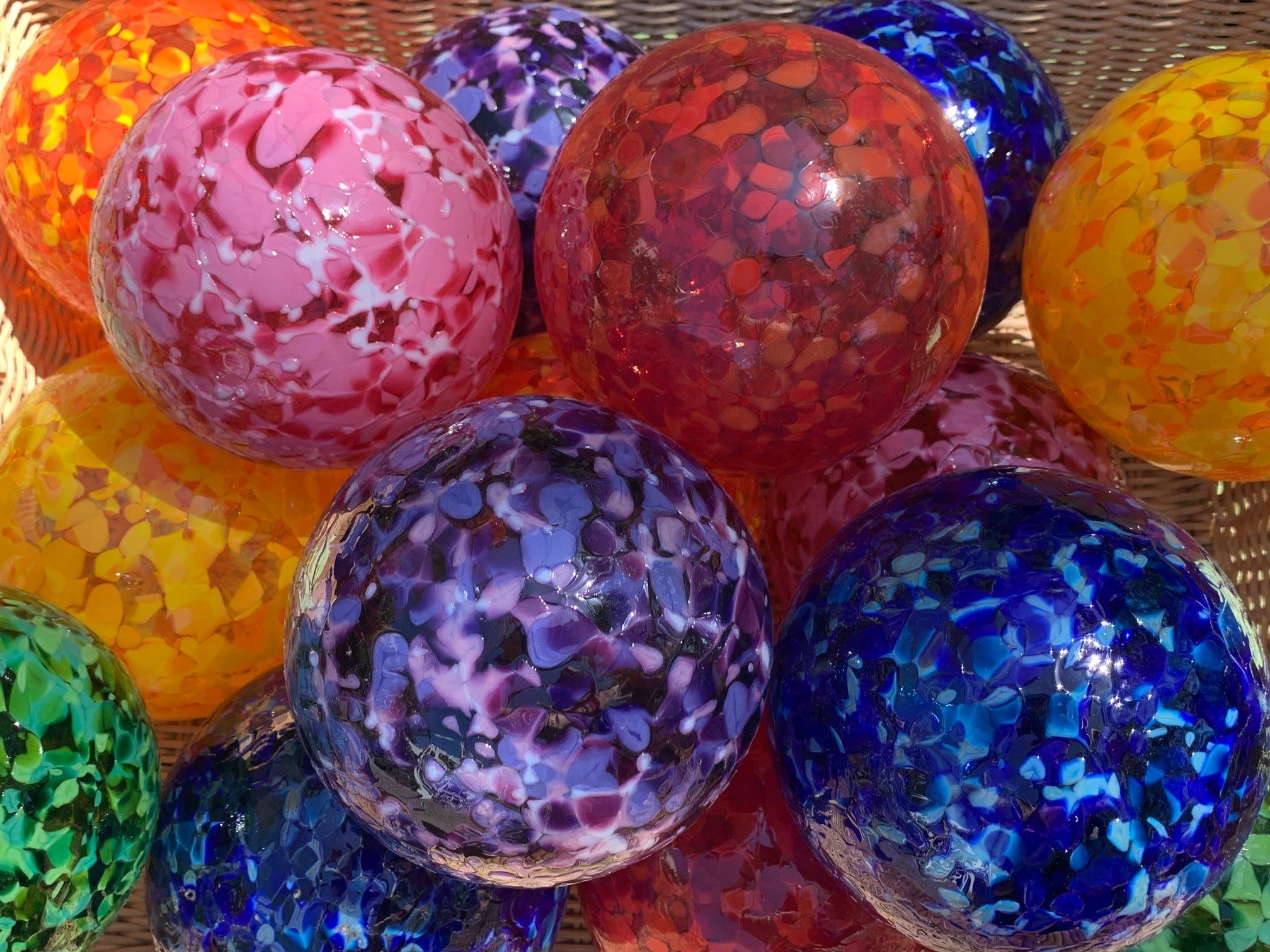 Why glass floats? Glass floats were once used by fishermen to keep their nets and lines afloat in the water. Our caregivers have weathered the tides of uncertainty and unparalleled need this past year—buoying each other, their patients and the community. Now it's our turn to do the same for them.
The one of a kind blown glass floats are 5" in diameter and reflect Valley's watercolors representing the diversity of the community we serve, the cultures represented by our staff and the wide range of care services provided across our hospital and clinic network.
The floats are on display in a new feature, donated by Valley's Administration, in our Healing Garden. Located on our main campus, the Healing Garden serves as a quiet space for meditation and reflection. Patients, visitors and staff benefit from and enjoy the soothing, restful and refreshing sanctuary.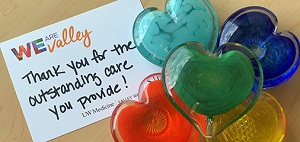 Floats are $100 each, with discounts available for multiple floats. And, for an additional $50, the Valley caregiver you are recognizing will also receive a blown glass heart delivered with your personal message of thanks – a lasting and personal symbol of your appreciation. Float and heart colors will be assigned randomly to fully represent all aspects of our organization. The price of each of these items also includes a tax-deductible donation supporting Valley.

Share your gratitude for a caregiver who's made a difference in your life!

Questions? Please contact Carrie Murayama, Manager of
Development and Volunteer Services, or call 425.690.5956.
Recognize a Caregiver Today!