Vibrant Community
You'll love living here.

Renton, Washington:
A Great Place to Live, Work & Play
Valley Medical Center has called Renton home since its early beginnings in 1911. Nestled on the south shore of beautiful Lake Washington, Renton is centrally located in the heart of the Puget Sound area—just minutes from SeaTac International Airport, Seattle and Bellevue.
In addition to remarkable medical care, Renton also provides a family-friendly playground full of great restaurants and entertainment, shopping, schools, and amazing views of the Olympics, the Cascades and Mount Rainier.
Discover the magic of Renton at gorenton.com or call the Renton Chamber of Commerce at 1.877.GoRenton.


Sophisticated Culture and Natural Beauty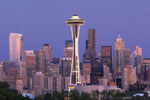 The Greater Seattle Area offers a rare mixture of diverse urban cultural activities and nearby natural wonders, with delights for lovers of fine dining, sports, dance, theater and music. Shaped by environmental respect, the region is abuzz with creativity in both the arts and technology.


World-Class Recreation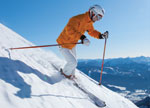 Situated near mountains, lakes and the Puget Sound, Seattle has a moderate climate that allows for year round outdoor activity. Hiking, biking, camping, kayaking and fishing are popular, enabled by the region's extensive network of scenic campgrounds, parks, rivers and trails—whether in-city, in the foothills and mountains or on the coastline. Nearby winter activities include skiing, snowboarding, snowmobiling and snowshoeing.


Quality Education and Regional Innovation Provide Boundless Opportunities for Your Whole Family
Highly regarded public and private schools provide students of all ages and ability levels the opportunity for a quality education. Area universities, such as the University of Washington, offer easy access to advanced education for personal and professional growth. For those in your household who are looking for employment, Seattle is home to many notable companies in a variety of fields, including Boeing, Microsoft, Amazon, REI, Nordstrom and Starbucks.
Join our vibrant team! View avaialble jobs.