Quiet Places
A change of scenery can help clear your mind and lift your spirits. Ask your doctor or nurse if your medical treatment or therapy would allow you to visit one of the lovely tranquil spaces at Valley Medical Center.

Reflection Room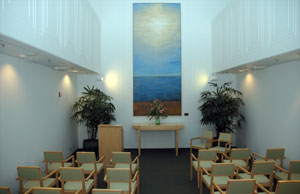 On the second floor of the main hospital, you'll find a quiet, gentle space where sunlight filters down from skylights two stories above, revealing soft colors and comfortable seating. The design of this beautiful Reflection Room is reflective of nature. It is dedicated to the emotional and spiritual care of our patients, families and staff. Visitors of all lifestyles, cultures and beliefs are welcome. Sit, rest, pray or reflect. The space is yours to enjoy.
The focal point of the room is a Juan Carlos Castellanos painting commissioned and donated by the Volunteers In Action in April of 2003. The softness and simplicity of the work reflects the healing of earth, sea and sky. It is the most colorful and emotional place in the room. Castellanos is a national, award-winning artist with many commissions in the Seattle/South King County area.
Private Services/Gatherings
The Prayer/Reflection Room is available for private services or family gatherings. Please remember, this is special space, a place of healing, a place of quiet and peace. Please enjoy food and recreational activities outside the room. As a courtesy to other visitors, please silence your cell phone.
Healing Garden
"Never underestimate the healing power of a quiet moment in the garden." – Josephine Albert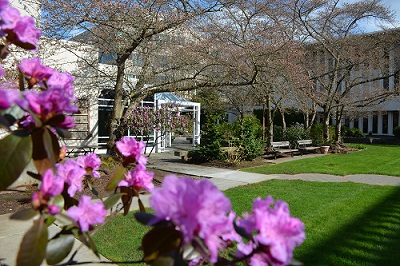 Both religious and secular traditions celebrate the benefits of a peaceful environment in aiding total healing. The body, mind and spirit benefit from multi-sensory elements that set a mood of contemplation.

Gracing the exterior of the breezeway between NW Pavilion and the Talbot Professional Center, the Healing Garden serves as a quiet space for meditation and reflection. Patients, families, visitors and staff find its soothing outdoor spaces restful and refreshing. The garden includes beautiful plantings, a water feature and private areas with benches.
The Healing Garden is home to our inaugural Thank a Caregiver installation – recognizing staff members, caregiving teams and friends of Valley, who have delivered or received outstanding care, in a lasting way. The beautiful metal gabion structures are filled with vibrant glass floats in Valley's watercolors, representing the diversity of the community we serve, the cultures represented by our staff and the wide range of care services provided across our hospital and clinic network.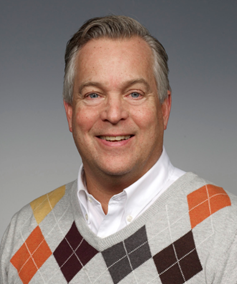 A new memorial is also planned for the Healing Garden in recognition of Dr Bob Thompson, his career and his tremendous impact to Valley. Dr Bob's vision and his selfless devotion to his patients and to his community helped make Valley what it is today. Recognizing his love for water and the outdoors, a waterfall feature and a wave-formed metal gabion structure, filled with blue-green blown glass floats, are being designed as a tribute to all that he did to care for our community like family.
Your support allows us to maintain the Healing Garden as a beautiful reflection space and to continue to grow and evolve its features. We invite you to learn more about donating to the Healing Garden, the Thank a Caregiver Program and the Dr Bob Thompson Memorial Fund.
Questions? Please contact Carrie Murayama, Development Officer, or call 425.690.5956.