Choose a hospital that delivers peace of mind. CHOOSE VALLEY.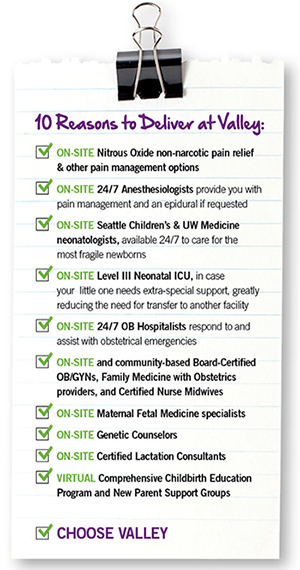 Babies don't schedule their delivery. Don't assume your hospital offers these vitally important services right on-site. Help ensure you and your baby's comfort and safety.
Learn more about our state-of-the-art Birth Center.
Take a virtual tour of The Birth Center. Questions? Contact The Birth Center.
Valley Medical Center Birth Center Tour