Pediatric Primary & Specialty Care
Pediatricians care for babies, children, adolescents and young adults from birth to age 21 years. They manage the physical, mental and emotional well-being of their patients, in every stage of development, in good health or through illness.
Find a pediatrician, pediatric specialist or family practice provider.
Pediatric Inpatient Unit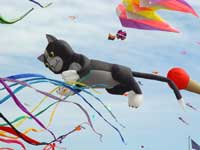 Valley's Pediatric Inpatient Unit is the only one located between Seattle and Tacoma. The area was designed for families, and includes state-of-the-art security. VMC Pediatrics staff include nurses dedicated to the care of children and their loved ones. Also providing care are pediatric hospitalists available 24-hours a day for inpatient pediatric care, along with subspecialities ranging from general pediatric surgery to pediatric endocrinology. Want to know more about what to expect in the Pediatric Unit? View our Pediatric Unit Welcome flyer.
Hospital pediatric care is closely linked to the services of Children's Therapy provided by Mary Bridge Children's Hospital, which is among the most comprehensive in the state of Washington.
Parents: Help Your Child Stay Healthy for Life
When your child becomes seriously ill or injured, it's a natural instinct to seek medical care. Keep in mind that preventive care is just as important to your child's health and well-being. Take an active role in managing your child's health to make certain that he or she receives well child exams, periodic screenings and immunizations. Choose your child's primary care provider early, be educated about your child's health needs and maintain accurate records of your child's health history.
Read more about keeping your child healthy including immunization and screening recommendations, how to find a primary care provider and when to use walk-in urgent care clinics.
DocTalk: Keeping Kids Healthy with Well-Child Visits | Sean Verlander, MD, Pediatrician
0:21 | 1. What are well-child visits?
1:00 | 2. Why are well-child visits important?
1:42 | 3. What is the recommended frequency of well-child visits?
2:11 | 4. What are some of the important milestones and age-appropriate considerations that providers assess?
3:19 | 5. During the pandemic, some kids haven't been getting all of their scheduled vaccinations, particularly 11 to 12-year-olds. What recommendations do you have for parents and caregivers?
4:32 | 6. Can be well-child visits be done via telehealth appointments?
5:39 | 7. What types of providers will do well-child visits?
6:12 | 9. Are there any other recommendations you have for family members?