When injuries occur, it is often not enough for athletes to "take it easy for awhile" or "work through it." Valley's sports medicine professionals offer a comprehensive approach—diagnosis, treatment and sport-specific rehabilitation.
Our Team is Rooting for Your Recovery
With an increasing emphasis on exercise as part of a healthy lifestyle has come an increase in recreational activities and organized athletics. The growth of organized youth sports contributes to the risk for sports-related injuries. According to the American Academy of Sports Medicine, 3 million children ages 14 and under get hurt annually playing sports or participating in recreational activities—approximately 800,000 of them serious enough to warrant a trip to the ER.
When injuries occur, it is no longer enough for athletes to "take it easy for awhile" or "work through it." Our sports medicine professionals offer a comprehensive approach—diagnosis, treatment and sport-specific rehabilitation.
Sidelined by an Injury?
Strains and sprains, aches and pains, fractures, concussions, swelling and tears, there's no question injuries can sideline active people. With proper diagnosis, treatment and sport-specific rehabilitation and therapies, our Sports Medicine physicians help people get back to participating in activities in a safe, sustainable way. When to continue, when to back off—our physicians have the expertise to safely guide your return after an injury. And as active athletes themselves, they understand and empathize with the eagerness to regain a desired performance level, while helping cope with the emotional toll some experience during rehabilitation.
Expert Help—From Improving Your Overall Health to Optimizing Your Sports Performance
Our physicians can create personalized training plans for a wide range of sports interests and abilities. Skilled in motivational techniques, nutritional advice and sports-specific training, our physicians help you get healthier, avoid injury and maximize performance. Whether you're a swimmer, runner, cyclist, dancer, skier, hiker, Little Leaguer or someone who just likes to keep as active as possible, our goal is to keep you in the game, doing what you love.
Cutting-edge Technology Helps Us See the Big Picture
In addition to staying ahead of the curve with the latest research and trends in maximizing performance and treating sports-related injuries, our Sports Medicine physicians use cutting-edge ultrasound imaging to aid in diagnosis and guide injection treatments. This technology allows our physicians to obtain the best view possible of even the tiniest anatomy, offering you more precise treatment to speed healing and get you back on track.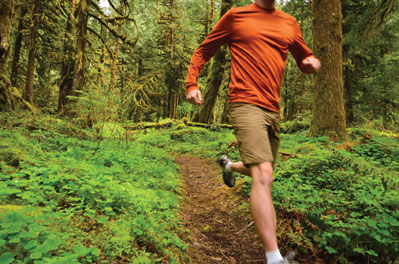 Kids & Sports: Knowing the Score
Organized sports, recreational activities, and play are important parts of childhood. They can improve a child's physical fitness, coordination, self-discipline, and teamwork and give your child a sense of personal satisfaction and accomplishment. Participation in organized and informal sports is big and getting bigger. Nearly three-quarters of U.S. households with school-age children have at least one child who plays organized sports. Many children also participate in recreational activities such as inline skating, skiing, skateboarding, and many other indoor and outdoor activities. But these activities come with some risk of injury—many of which are preventable. Children are more susceptible to injuries because they are still growing and gaining motor and cognitive skills.
Sports Injury Facts
More than 3.5 million children ages 14 and under receive medical treatment for sports injuries each year. Here are some facts about childhood sports injuries from the National SAFE KIDS Campaign:
Overuse injury, which occurs from repeated motion, is responsible for nearly half of all sports injuries to middle- and high-school students. Immature bones, insufficient rest after an injury, and poor training or conditioning contribute to overuse injuries among children.
Nearly half of all sports- and recreation-related head injuries to children are caused by bicycle, skating, and skateboard incidents.
Brain injury is the leading cause of sports- and recreation-related death. Injuries associated with participation in sports and recreational activities account for 21 percent of all traumatic brain injuries among children in the United States.
Collision and contact sports are associated with higher rates of injury. However, injuries from recreational activities and individual sports tend to be more severe.
Most organized sports-related injuries (62 percent) occur during practices rather than games. Despite this fact, a third of parents often do not take the same safety precautions during their child's practices as they would for a game.
A recent survey found that among athletes ages 5 to 14, 15 percent of basketball players, 28 percent of football players, 22 percent of soccer players, 25 percent of baseball players, and 12 percent of softball players have been injured while playing their respective sports.
Injury Prevention Tips
Make sure your child receives proper training and physical and psychological conditioning.
Use appropriate safety equipment and a safe playing environment with adequate adult supervision.
Make sure your child wears sport-specific, properly fitting safety gear.
Make sure your child drinks adequate liquids while engaging in athletic activities, and takes rest periods during hot or humid weather.


Exercise Is Your Prescription
Exercise is an important component of a healthy lifestyle, and more people than ever are participating in active recreation and organized athletics. You'll find the physicians at the Sports Medicine Clinic offer a proactive approach for both adults and children. Want to lose those excess pounds but don't know how? Afraid of starting an exercise program? Our physicians can help those with chronic conditions just get started or safely remain active. Using exercise as a "medicine" to bounce back more quickly after an injury or to reduce or eliminate symptoms of other health issues, our physicians help you get back in the game.

Service Location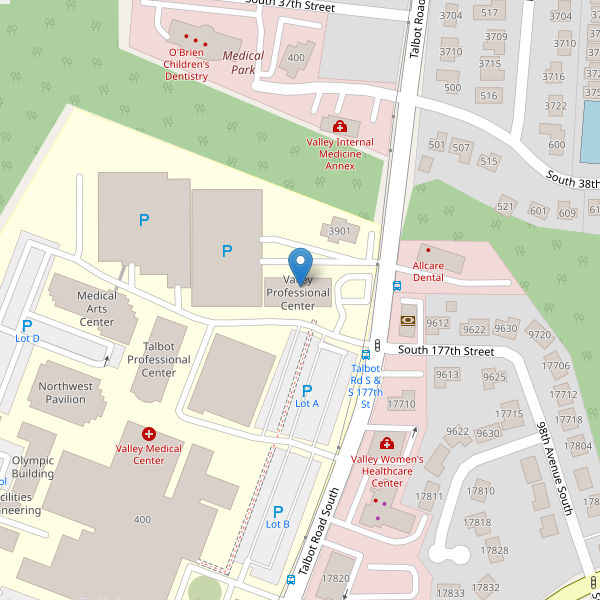 Valley Professional Center North
3915 Talbot Rd S Ste 200
Renton, WA 98055
Get Directions
Call

425.690.3423
Fax

425.690.9501