Cardiovascular Care Areas
General & Preventive Cardiac Care
At Valley our cardiology team manages and treats risk factors and cardiac conditions including the following:
VMC's cardiac care includes the following diagnostic and preventive services:
Treadmill testing
Echocardiography
Holter-event monitoring
Nuclear medicine studies
24-hour acute chest pain evaluation


Interventional Cardiology
Advancements in cardiac care—from diagnostics to pharmaceuticals to technology—have made interventional cardiology (minimally-invasive) procedures more common than open-heart or bypass surgery for blockages and narrowing of the artery.
Valley Medical Center has cardiologists who specialize in minimally-invasive percutaneous coronary intervention (PCI) who are on call 24/7. PCI is now considered the gold standard of care for an acute myocardial infarction (heart attack). Procedures can include the following, including transradial access (procedures done through an artery in the wrist for quicker recovery and patient comfort):
Transradial heart catheterization

Transradial coronary angioplasty and stents

Thrombus aspiration

Intravascular ultrasound

Instantaneous wave-free ratio (iFR) measurement

Intra-aortic balloon pump
Cardiac Arrhythmia Service (Electrophysiology)
The Cardiac Arrhythmia Service provides comprehensive care for patients with all types of cardiac arrhythmias. Our experienced specialists work with patients to determine the cause of their heart rhythm problems and develop a plan of care designed to control symptoms, improve quality of life and long-term prognosis. Valley offers a unique combination of experienced providers and a state-of-the-art electrophysiology lab with the convenience of a community hospital.
Conditions treated include:
Atrial fibrillation
Atrial flutter
Supraventricular tachycardia
Ventricular tachycardia
Premature ventricular contractions (PVCs)
Slow heart beat (bradycardia)
Genetic heart rhythm problems (e.g. Long QT syndrome)
Common procedures performed:
Catheter ablation of atrial fibrillation
Catheter ablation of supraventricular tachycardia including Wolff Parkinson White syndrome
Catheter ablation of atrial flutter
Catheter ablation of PVCs and ventricular tachycardia
Pacemaker implantation
Leadless pacemaker implantation
Biventricular pacing for heart failure
Defibrillator implantation including subcutaneous ICDs
Learn About Valley's Cardiac Arrhythmia Service
Watch this video featuring our Electrophysiology Clinical Team.
Service Locations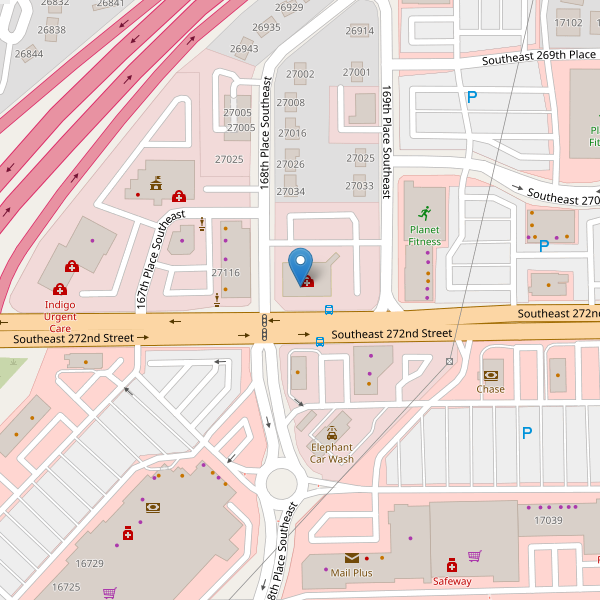 Covington Clinic North
16850 SE 272nd St
Covington, WA 98042
Get Directions
Call

425.690.3482
Fax

425.690.9082
Talbot Professional Center
4011 Talbot Rd S Ste 500
Renton, WA 98055
Get Directions
Call

425.690.3482
Fax

425.690.9082