When to Use Urgent Care
Open 7 days / week
When life happens, Valley's Urgent Care Clinics are here for you and your family offering virtual visits and walk-in care.
It hurts. It itches. It's swollen. Urgent Care is a great choice when you can't wait for an appointment with your primary care provider, or when you need medical care after hours for non-life threatening conditions. No appointment necessary— just walk right in, hop in line remotely or log in through your Valley MyChart account for a virtual visit. Wait times are typically shorter, and co-pays and out-of-pocket costs are usually lower than an ER visit.
Not sure if it's an emergency? See below to Know Where to Go.

Walk-in or Schedule a Telehealth Video Appointment
Enjoy walk-in appointments, telehealth video visits, and after-hours care for acute illness, minor injuries, sports physical exams, pregnancy tests, back strain, UTI, x-rays and other non-emergent services.
Telehealth Video Appointments
Urgent Care telehealth video visits are available on-demand for many non-emergency medical concerns through your MyChart account (computer or mobile app versions). From your MyChart account, go to the Visits icon and select the Video Visit option from the dropdown menu.
Telehealth visits are currently only available for patients who are 18 years or older in Washington state. Urgent Care hours are Mon – Fri, 8 AM - 8 PM; Sat/Sun, 8 AM - 4 PM.​ Telehealth appointments for urgent care are billed the same as in-clinic patient appointments.
Example of Telehealth-eligible visits
Example where in-person visit required

Allergic reaction
Fever > 100.4 °F
Insect bite
Joint pain
Muscle pain
Nausea
Pink eye
Rash
Small wounds
Sore throat
STD testing
Upper respiratory tract infection
Urinary tract infection

Medication refills
Pain medications
Head injury
Shortness of breath
Chest pain
Stroke symptoms (numbness/paralysis, difficulty seeing/speaking, or loss of consciousness)
Severe dehydration or weakness
Motor vehicle accident
Worker's compensation​
Don't have a MyChart account and need a telehealth visit?
Know Where to Go: If this is a medical emergency, please call 911 or go to the closest emergency room.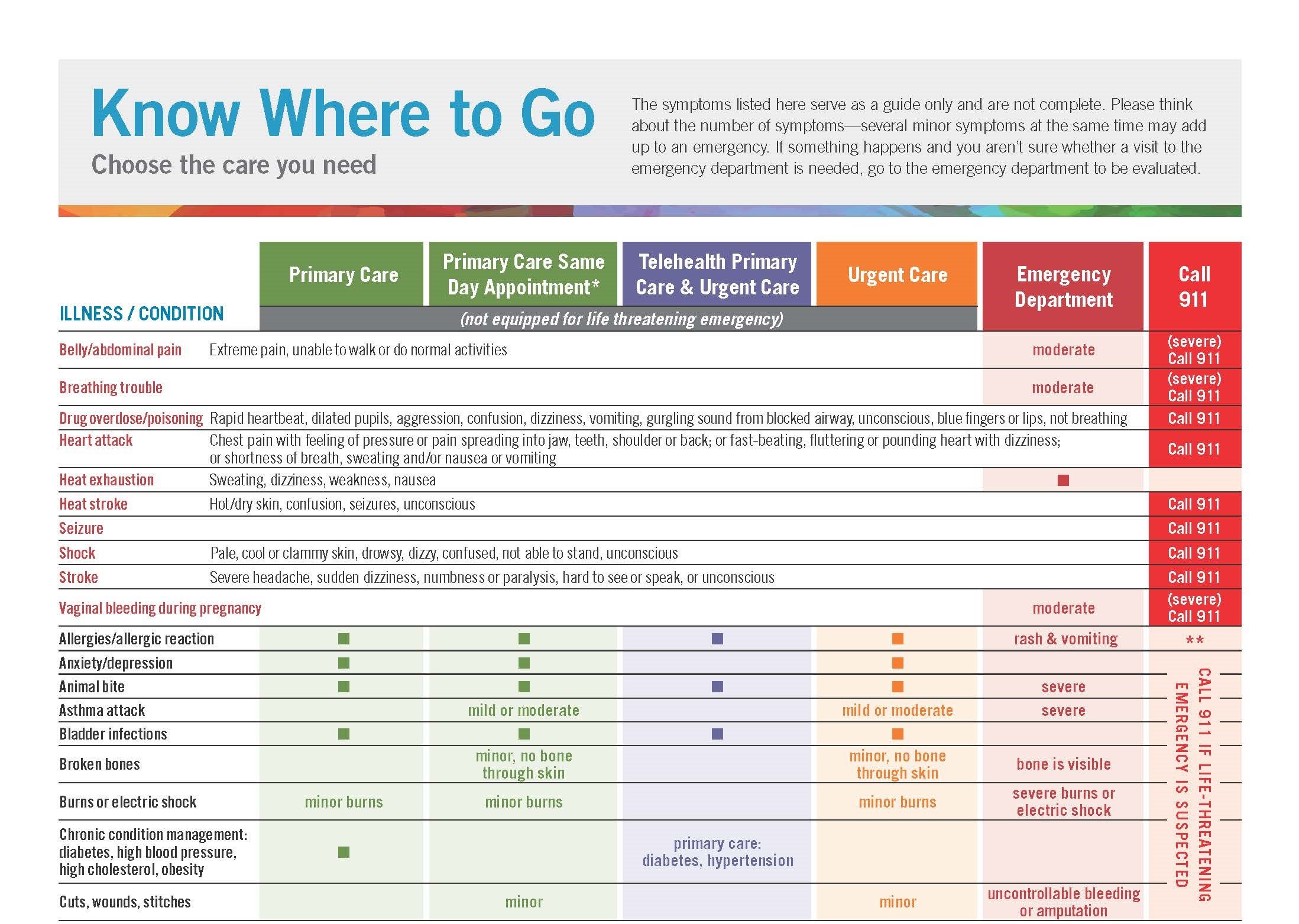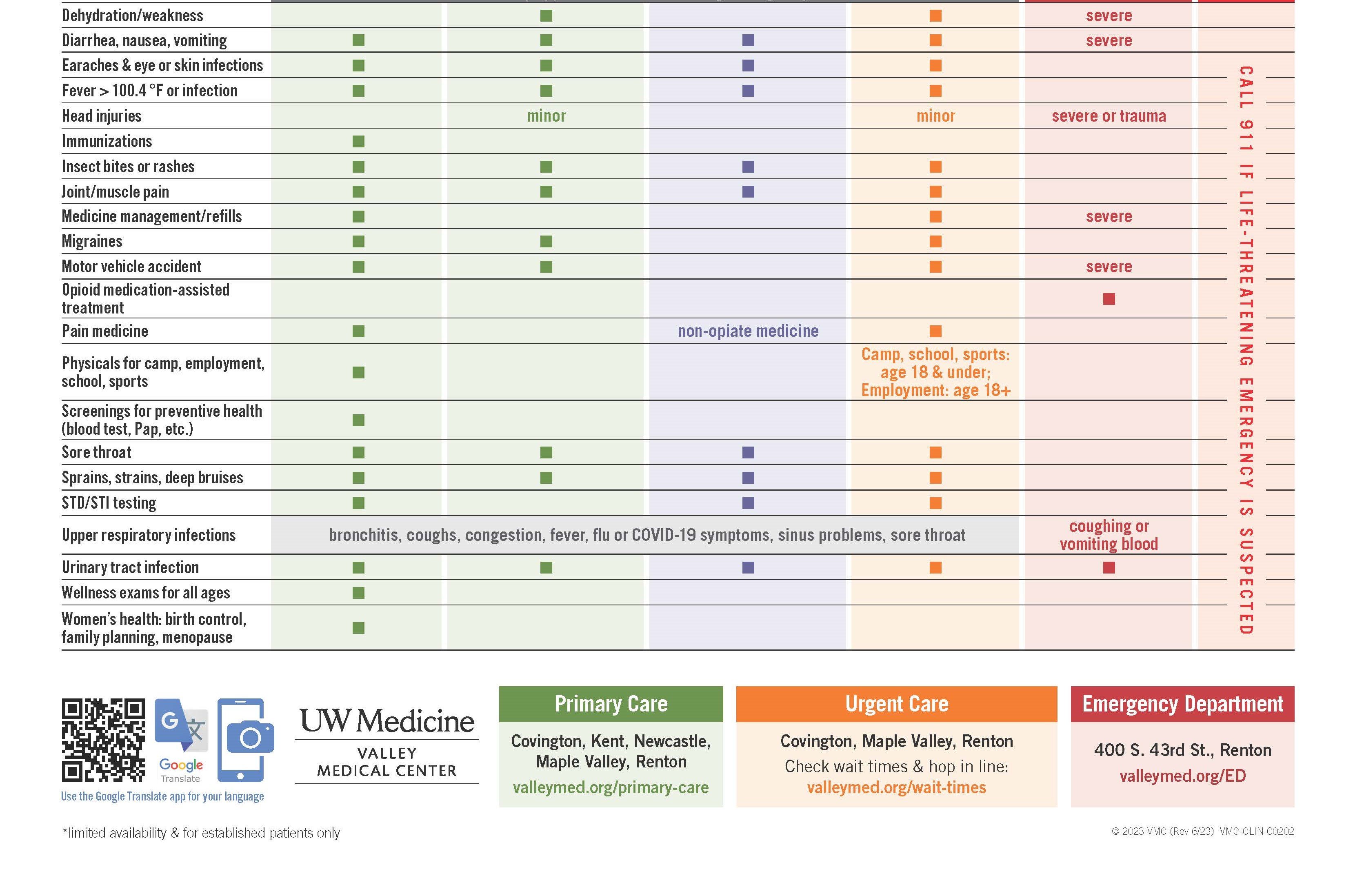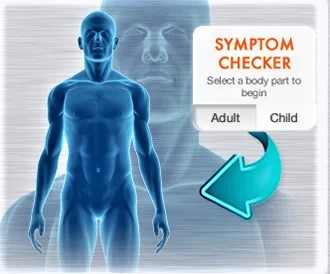 Symptom Checker
Symptom checker makes it easier to determine what to do when you develop medical symptoms. Symptom checker is available for both adults and children.

While it does not offer medical advice, symptom checker can help you understand potential causes, leading you through the decisions to make and the steps to take to feel better faster.

Mobile App
Available for the iPhone and Android smart phones.
DocTalk | When to Seek Urgent Care vs. Emergency Care | Telly R. Russell, MD

Classes & Events
Explore Classes & Events

Health Blog
Learn More

Make an appointment
Learn More