Comprehensive, Advanced Breast Cancer Care in Your Community
With the latest treatment available in your backyard, living with cancer doesn't have to mean living in a hospital or traveling long distances for care. We are proud to have the right doctors and treatment options close to home so our patients and their loved ones can make the most of every single day.

Valley Medical Center is accredited With Commendation by the Commission on Cancer as a Community Hospital Comprehensive Cancer Program. Learn more.
Valley Medical Center is proud to provide high quality, patient-centered care for many types of cancer and blood disorders. Patients can expect comprehensive, compassionate care by subspecialty trained, board-certified oncologists, hematologists.
Our medical oncologists and hematologists work closely with surgeons, radiation oncologists, infusion teams, and other specialists to help patients understand their diagnosis, create individualized treatment plans, and provide effective treatments for patients with:
All types of cancer
Blood-related disorders
Bleeding and coagulation disorders
Blood and marrow disorders, including leukemia, lymphoma and multiple myeloma
We partner with patients and their families, to determine personalized treatment plans that will best meet our patients' needs. Options typically involve one or more treatments, including chemotherapy, hormone therapy, immunotherapy, radiation therapy or surgery.
Learn more about Valley's Oncology & Hematology Clinic
Meet Valley's Medical Oncologists
Breast Cancer Treatment Choices to Discuss with Your Oncologist
Our breast multidisciplinary clinic (MDC) offers a comprehensive clinic visit with a breast surgeon, radiation oncologist and medical oncologist in one day. This team of healthcare professionals works in collaboration with you to develop a personalized plan of care using nationally-recognized best practice guidelines. A process that might otherwise involve multiple visits is completed in a single day allowing for a more timely start of treatment and providing comprehensive cancer care to you and your family.
Your day at MDC begins with a visit and exam with a breast surgeon. Next, your care will be discussed in a tumor board by our entire team of specialists who will develop your individualized treatment plan. You will then have an opportunity to meet independently with the breast surgeon, radiation oncologist, and medical oncologist to review your results, the recommended treatment options, answer questions, and discuss the next steps. By the conclusion of the MDC visit, you will take home an individualized plan of care.
Our Nurse Navigators will partner with you and your family to offer support, answer questions, assist with scheduling appointments, and coordinating care throughout your cancer journey. Additional resources are available to you and your family through our cancer support services to address any barriers to care, psychosocial and financial support.
Your Breast Cancer Care Team Includes:
| | |
| --- | --- |
| Medical Oncologist | Radiation Oncologist |
| Breast Surgeon | Breast Radiologist |
| Pathologist | Genetic Counselor |
| Social Worker | Lymphedema Specialist |
| Supportive & Palliative Care | Financial Advocates |
| Oncology Nurse Navigator | |
Valley Medical Center provides a full range of elective, urgent and emergency procedures 24 hours a day, seven days a week. The main operating suite consists of 18 operating rooms—including two robot-assisted surgery suites—and is capable of handling all types of surgery; nearly 1000 surgeries are performed monthly.
If you're thinking about genetic testing because cancer runs in your family, or you've had it yourself, you might find it especially important if you or a relative had:
Breast cancer before age 50
Ovarian cancer at any age
Colon cancer before age 50
Endometrial cancer before age 50
Metastatic prostate cancer
Pancreatic cancer
When you first visit us, we'll talk about your health history and your family's. We'll help you understand your own risk of cancer, and we'll go over the benefits and limitations of genetic testing so you can decide if it's right for you. If you have a higher risk of breast cancer, we'll stay in close touch to manage your screenings. If you decide to go ahead with genetic testing the process is simple—it's just a blood test or saliva sample.
Insurance usually covers the cost of consult appointments with genetic counselors. If you have concerns about your insurance plan coverage, we're here to help with all the insurance details before you come in. For patients who choose to go ahead with genetic testing and pay out-of-pocket, it generally costs less than $100.
Click here to view clinic information.
At Valley, we provide state-of-the-art radiation therapy in a community setting, emphasizing innovative technology in a comfortable and supportive, patient-oriented environment. Our team is comprised of board certified physicians, oncology certified nursing staff, certified radiation therapists, an oncology social worker, a registered dietician, and other support staff. Our experienced specialists consult with you to develop the best care plan tailored to your specific needs, with quality of life in mind.
Learn more about Radiation Oncology at Valley
Meet the Radiation Oncologists at Valley
Infusion therapy is an effective way to administer medications to patients who cannot be treated efficiently with oral medications. Located on the main floor of Valley Medical Center (3B), our fully-accredited Infusion Center offers a wide range of outpatient infusion services.
Learn more about Valley's Infusion Center.
An urgent care embedded within the Oncology Clinic to provide same-day and on-site treatment for urgent needs of cancer patients--protecting fragile immune systems.
Supportive & Palliative Care is available to support patients and families dealing with the stress and symptoms of a cancer diagnosis and treatment. Supportive & Palliative Care works together with your other doctors and your oncologist to provide an extra layer of support. It is appropriate at any age and at any stage in a serious illness and can be provided along with curative treatments.
Sometimes cancer, and the necessary treatments, can lead to physical problems such as pain, swelling, weakness, loss of balance, and difficulty moving or walking. Physical therapists help people manage cancer-related problems, improve their health and functional abilities, and return to work and other activities before, during and after treatment.
Physical therapy can help with these issues:
Lymphedema (swelling)
Cording or axillary web syndrome
Fatigue
Pain
Balance issues
Weakness and range of motion deficits
Sexual dysfunction
Bladder and bowel dysfunction

How can physical therapy help?
Valley's therapy team is trained to offer treatment for cancer treatment-related side effects including:
Hands-on techniques to ease pain
Exercises to strengthen weak muscles, improve balance, increase range of motion and combat fatigue
Education about strategies to make daily activities easier
Specialized treatment for lymphedema and cording
Specialized treatment to address radiation side effects
Request a referral
Ask your provider to fax a referral to 425.690.9650 or to place an order in Epic for Physical Therapy (REF131).
Two Locations to Serve You:
Outpatient Therapy Services Clinic
Lifestyle Medicine Clinic
Flyer: Activity Guidelines and Exercises after Breast Cancer Surgery
Harnessing Hope: Ria Despi's Breast Cancer Survivorship Story
Valley patient Ria Despi shares her inspirational cancer survivorship story with Kristin Bidwell, Valley's Manager of Communications and Marketing. Ria became part of Valley's family when she was diagnosed with breast cancer in 2018. She has found hope in sharing her story on her Instagram account, @thisgirlisthriving, talking about both her successes and the hard moments in this lifelong journey. This story was first shared as part of our GLOW fundraising event.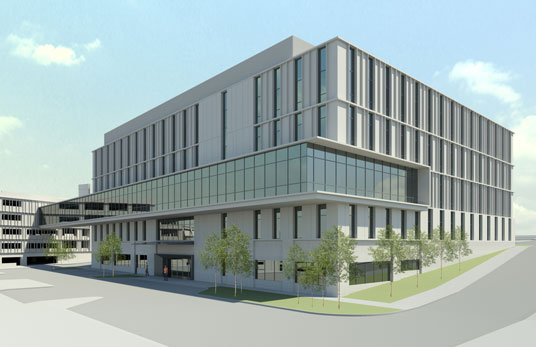 NEW Cancer Center in Development