Infusion & Immunotherapy Center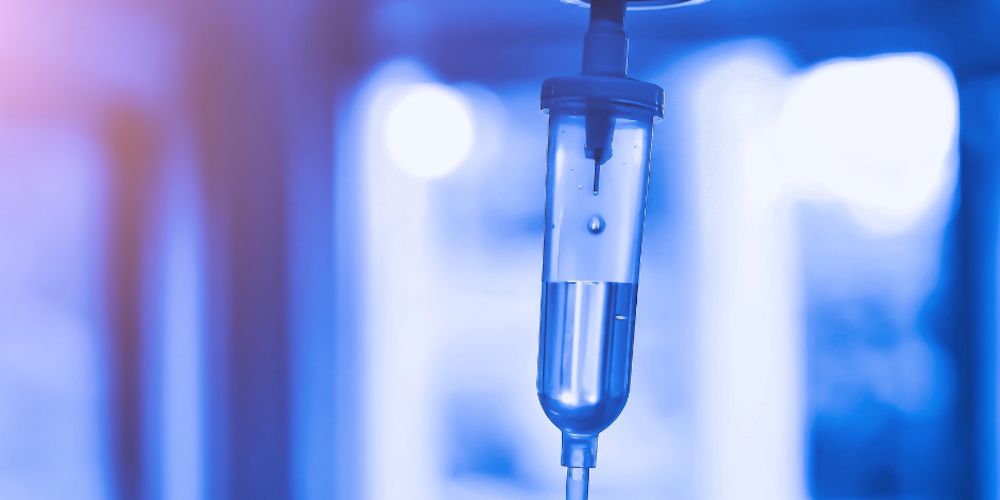 From spacious rooms where family or friends are welcome, to free WiFi, warm blankets, and bedside entertainment, it is our goal to provide a healing and relaxing environment.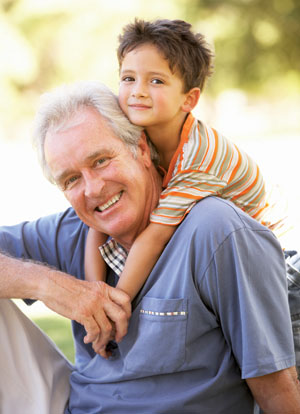 What to Expect at the Infusion & Immunotherapy Center
Infusion therapy is an effective way to administer medications to patients who cannot be treated efficiently with oral medications. Located on the main floor of Valley Medical Center (3B) the Infusion and Immunotherapy Center offers a wide variety of treatments for cancer, dehydration, rheumatoid arthritis, multiple sclerosis, migraine headaches and other conditions requiring infusion therapy. Depending on what type of infusion you receive, your stay at the Infusion and Immunotherapy Center may be as little as 30 minutes or as long as 10 hours. Our dedicated pharmacists and registered nurses (RNs) oversee the delivery of treatment: our goal is to make your time with us as comfortable as possible, while providing you with safe, quality and compassionate care.
If you will be receiving chemotherapy, we recommend you click here to download a copy of the booklet "Chemotherapy and You, Support for People with Cancer," a free publication from the National Cancer Institute. This informative booklet covers questions and answers about chemotherapy, side effects and how to manage them, as well as tips for meeting with your doctor or nurse.
Some procedures require pre-authorization from your insurance company 24 to 48 hours before your scheduled treatment. You will be notified by our patient access staff before your scheduled appointment if your treatment has not been approved by your insurance company.
Check-In
Because infusion medications vary in administration time and the Infusion and Immunotherapy Center schedule patients based on the anticipated infusion time, it is important for you to be on time for your appointment. Self check-in kiosks are available for your convenience. Once you have completed checking in, please go through the double doors to get your patient wristband from the front desk.


Your Comfort is Our Top Priority: Patient Amenities
Semi-private rooms, many with pleasant courtyard and garden view
TV in each room
Free Wi-Fi access
Pillows and warmed blankets
Free interpreter services—please let us know if you would like an interpreter available during your infusion


How to Prepare for Your Treatment
Unless directed otherwise by your physician, please drink plenty of fluids the day before your infusion treatment. Consider bringing personal diversions: books, magazines, laptops, iPads, iPods, portable DVD players and cell phones are good choices. Please bring headphones for your personal devices if you would like to enjoy music or entertainment.
Wear loose and comfortable clothing with access to your arms. If you have a port, staff will need to access your chest. Temperatures fluctuate in the Infusion and Immunotherapy Center, consider dressing in layers. Warmed blankets are always available if you are chilly.
You are welcome to bring snacks or a sack lunch. In consideration of other patients, we encourage foods with little or no odor. Trendz Café is across the lobby from the Infusion and Immunotherapy Center and is open daily, 7 AM – 7 PM, for meals, snacks and beverages.
Factors Affecting your Treatment Time and Length of Stay
Lab Tests
Having your labs drawn at least a day before your scheduled appointment may shorten your treatment time.
If your lab tests are drawn on the day of your treatment, it may take 30 minutes to 1 hour to receive the results.
In many cases, your nurse must report the results to your physician before your medication is prepared. Sometimes, treatment may be postponed based on your lab results.


Medication Preparation
The pharmacy will prepare your treatment medications as ordered by the physician. For maximum effectiveness, these medications will be only prepared after you arrive.
Medication preparation time may take up to 1 hour.


Treatment Time
Before Treatment Pre-Medication: Your physician may order medicine to prevent nausea or anxiety. This may take about 30 minutes.
Your total treatment time will vary depending on the type of regimen you receive.
Your nurse will be able to estimate the length of time of your treatment.

Your Questions & Concerns are Important to Us
While in the Infusion and Immunotherapy Center, you may have many questions. Please discuss any questions with your infusion nurse. If he or she is not able to answer your question, it will be relayed to the appropriate staff or physician for an answer as soon as possible. If a concern arises at home, please call us or write it down to ask at your next appointment.
We Care about How You Feel
Please be open and honest with the staff about how your treatment is going and how you are feeling. You will find that you will have good days and bad days. We are here for you and your care. Thank you for allowing us to be a part of your medical team.


Going Home
Please arrange to have an escort available at the end of your treatment. At the time of your discharge, your nurse will provide you and your escort with important information about your treatment and discharge instructions. If you are given a medication to help you relax (sedative) during your treatment, you will be required to have a responsible person drive you home.
Service Location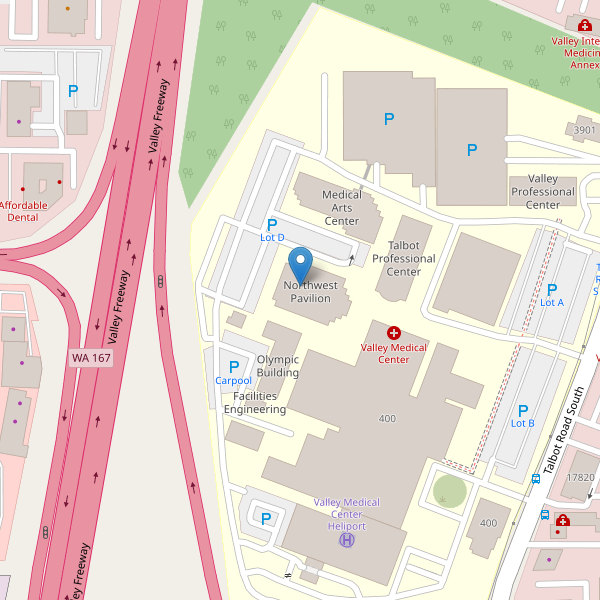 Main Hospital, 3rd Floor
400 South 43rd Street
Renton, WA 98055
Get Directions
Call

425.656.4037